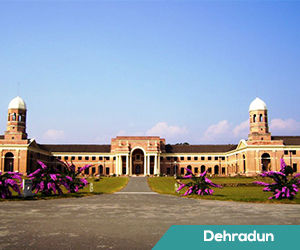 A rare "two-headed" snake was seized from three poachers near the Sonali bridge in Roorkee area of Haridwar district on Thursday. A whopping sum of Rs 17.49 lakh was also seized from the trio.
Over the past few days, Haridwar police had received several inputs regarding the sale and purchase of two-headed snakes in the district. A police team of Roorkee was constituted to crack the case and working on the inputs, they came to know that four persons were coming to Sonali bridge in the area to purchase a rare snake.
When the police team arrived at the spot, it saw four persons standing at the stipulated location.
"Soon two others, including one who held a white bucket in his hand, arrived on the scene. He took out the snake and showed it to the four standing there and a deal was finalized for Rs 20 lakh," said SSP, Haridwar, Sweety Agarwal.
The Roorkee police team rushed to the spot and caught three of them while three others managed to escape. The snake and Rs 17.49 lakh were seized from their possession.
Aslam, a resident of Roorkee who was selling the snake, along with two purchasers — Kuldip Singh (Haryana) and Anand Kumar (Saharanpur, Uttar Pradesh) — were arrested. The trio who managed to flee were Aslam's accomplice Shahnazar and two purchasers — Anil Kumar and Jogendra Singh Rana — who are from Haryana and UP. respectively.
Another senior official said, "We are questioning the three arrested about their accomplices and for how long they have been associated with the racket." The Roorkee police team has started the search for the three absconding persons. "Our teams are also questioning the accused about the purpose behind the sale and purchase of the two-headed snakes," he said.