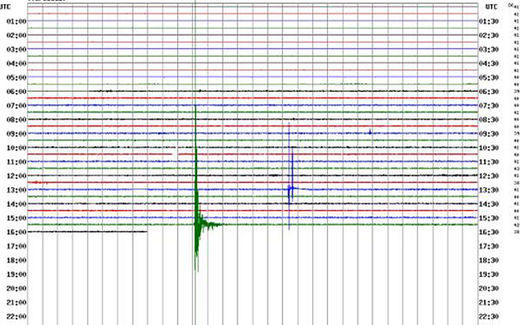 British Geological Survey records earthquake off Anglesey in North Wales just days after 4.2 magnitude quake hits Kent
An earthquake measuring magnitude 3.0 on the Richter scale has hit Anglesey in North Wales.
The British Geological Survey (BGS) said it was recorded at 4.41pm on Tuesday and struck off the coast about four miles (6km) below the surface.
North Wales Police said it received calls about the earthquake, which was recorded close to Caernarfon Airport in Gwynedd, but there are no reports of damage.
It follows a
4.2 magnitude earthquake that was recorded in Kent on Friday
, becoming Britain's biggest in seven years.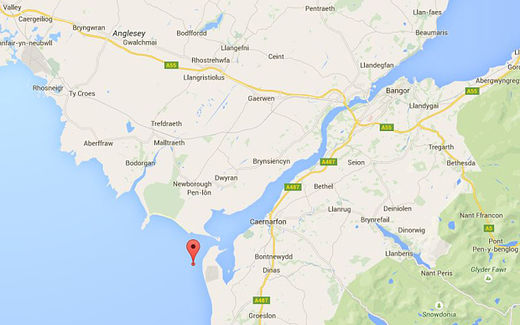 The latest quake was felt across Gwynedd and Anglesey, with witnesses reporting having felt the earth shake amid a "rumbling noise" that lasted for around three seconds.
Others said they heard a noise that sounded like an explosion.
@BritGeoSurvey In Dwyran Anglesey. No shake loud noise like explosion. Felt low internal resonance. Lasted couple secs at most.

— Sue Hall (@CadairViewLodge) May 26, 2015
@CollabroGlobal I believe we have just had an earth tremor about 30 seconds ago, boy did I jump. Here in Anglesey.

— Norman Jones (@homeman) May 26, 2015
On average, around 200 earthquakes a year are thought to hit the UK -
with magnitude 3.0 to 3.9 occurring around three times every 12 months
.
Experts at the BGS urged people who felt the earthquake to get in touch in order to establish the exact location and strength of the tremor.
After last week's Kent earthquake, locals reported books being shaken from shelves and described the earthquake as feeling like a vehicle had been driven into their property amid tremors that lasted around 10 seconds.
Kent Police was inundated with hundreds of calls about the earthquake, which seismologists recorded one-and-a-half miles off the East Kent coast, near Ramsgate, at 2.52am.
Reports of the tremors flooded in as it became Britain's biggest earthquake
since a 5.2 magnitude tremor struck in Market Rasen in Lincolnshire on February 27, 2008
.
More than 800 "felt reports" were received by the British Geological Survey (BGS), mainly from residents in Ramsgate, Margate and elsewhere across Kent.
But the BGS said reports of the earthquake were also received from as far afield as Norwich, North Walsham and Cromer in East Anglia. One man said he believed he felt the tremors across the Channel in Normandy.
One resident told how they thought their hotel door was being kicked in, another described their house creaking, while a third said the tremor sounded like a "heavy object rolling over the roof of the house".
The BGS warned there "could be more tremors" following the Kent quake, which it described as "quite significant".
However, a spokesman said: "Not all earthquakes have aftershocks.
Most of the energy could have been released in this one earthquake and the next one might not be for another three, four, five or 10 years. We can't predict."