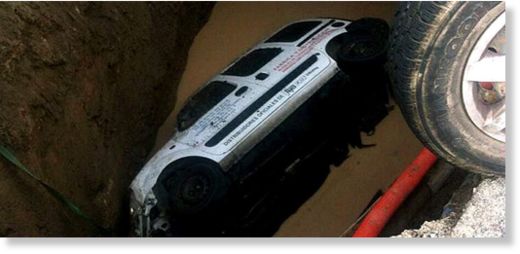 A man of 63 years has been about to drown on Friday May 15 in Las Palmas de Gran Canaria after being eaten by a
6-meter-deep sinkhole
in the industrial area of ​​Las Torres.
The man was on the verge of drowning, six meters under, when firefighters arrived and rescued him. The cause of the cavity is unknown.
One car has been swallowed and another was left hanging at the top of the hole. As shown in the picture, the bottom of the cavity is full of water.