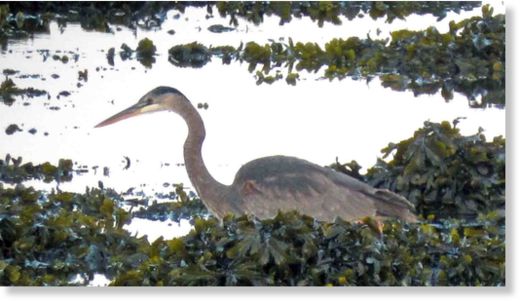 Scilly's birdwatchers had a treat yesterday as what's been described as
a 'mega rarity' turned up.
A great blue heron was seen around Old Town Bay yesterday evening after making an earlier appearance around the Lower Moors of St Mary's.
If it's still here later today, it's thought that it will encourage ornithologists to travel over because it is so unusual.
This is only the second sighting in the UK and Scilly of the bird, which is normally seen in North America
or in the Canaries or Azores.