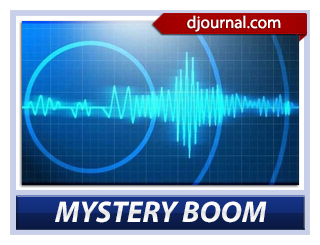 A loud boom shook the night for a number of people in Sioux Falls - and authorities are at a loss for what might have caused it.
According to police, a "loud sound of explosion" was heard Friday morning at 12:27 a.m. Police received 17 calls of a loud noise that caused houses to shake. Numerous officers around the city also reported hearing the sound. While the noise appears to have focused in the western part of town, KSFY News has received reports of the sound being heard in both central and eastern areas, as well.
A majority of the calls came from the area of 9th Street and Valley View Road, police say.
The Sioux Falls Police Department and the Sioux Falls Fire Rescue responded to the area but were not able to locate the source of the sound at this time.
It is still unclear whether the noise actually centered in that area.
KSFY News has reached out to a number of authorities, including police, the Air National Guard, and the National Weather Service - none of whom were able to come up with any answers as to what could have caused the noise.
We will bring you more information as it becomes available.