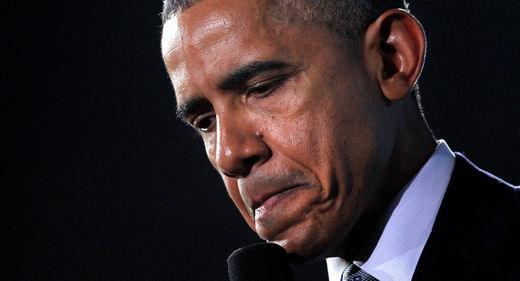 While the US President urges his Western allies to rally support for Washington's stance on the most burning international issues, he should not be surprised that consensus is hard to come by, notes David J. Karl, pointing to the fact Barack Obama has repeatedly snubbed the continent's leaders.
The "continuing ructions" in the US relations with its Western allies caused by Obama's failure to develop strong ties with European leaders have ultimately overshadowed Washington's plan of a "transatlantic renaissance,"
David J. Karl, president of the Asia Strategy Initiative, an analysis and advisory firm, pointed out.
"[In 2008] speaking before a massive crowd assembled in Berlin's "Tiergarten", [President Obama] grandly vowed to "remake the world once again," this time in a way that allies would "listen to each other, learn from each other and, most of all, trust each other." That pledge is now so yesterday that Mrs. Merkel is reportedly longing for the days of George W. Bush," the expert emphasized.
Barack Obama has repeatedly snubbed the European leaders, Mr. Karl pointed out.
Instead of taking a chance to demonstrate to the world US-NATO solidarity, Barack Obama "in fact deliberately" missed an opportunity to meet with the new NATO Chief, Jens Stoltenberg, in Washington last week.
Stoltenberg requested a meeting with the US President "well in advance," the expert underscored. Obama's move could only be considered as an obvious slight to Jens Stoltenberg: the US President is one of a few Western leaders who have yet to with the NATO chief, who assumed the position almost six months ago.
However, Obama has demonstrated disinterest in the US' European allies many times before. For instance, in November 2009, Barack Obama opted out of holding a meeting with European Union leaders at the White House sparking speculations that British Prime Minister Gordon Brown and French President Nicolas Sarkozy, one of the most pro-American French leaders, felt like they were being ignored.
Remarkably, a year later the American President once again missed a summit with the EU leaders.
In September 2009, during a so-called "reset" of relations with Moscow, Barack Obama changed his plans of deploying a missile defense system in Poland and the Czech Republic, but did not bother to inform his eastern European counterparts about his decision.
David J. Karl cited a top Polish security official who said that Warsaw heard Obama had shifted the plan though the media.
Another European security official complained that US President Obama "does not do consultation, and he doesn't do discussion with allies. He reports, and he describes his analytical process," as quoted by the expert.
Curiously, the members of the Obama administration also demonstrated little if any respect to the US' continental allies.
A senior German official close to Chancellor Angela Merkel remarked that Susan Rice, the US National Security Adviser, in 2013, pressed the German team to adopt the US approach to the Syrian crisis openly demonstrating that she was not interested in the EU view, David J. Karl noted.
The expert added that Rice even used the hardly diplomatic term "motherfucker," causing outrage among German politicians.
The leaked phone conversation of Victoria Nuland, the Assistant Secretary of State for European Affairs, who graphically cursed the EU, once again demonstrated the Obama cabinet's attitude towards its European allies.
While Obama is urging the EU to rally common Western positions on such issues as the Ukrainian conflict, Iran's nuclear program and the rise of China, he should not be surprised that consensus is hard to come by, the expert underscored.
Instead of repairing ties with Europe, Barack Obama has evidently mismanaged relations with the continent, David J. Karl stated.