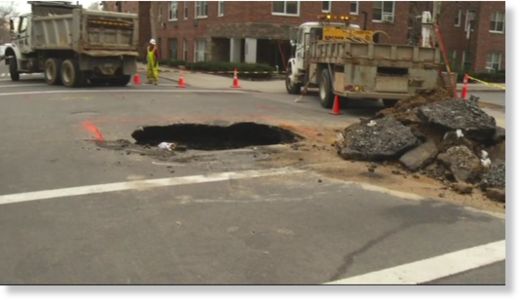 A gaping sinkhole has opened up in Riverdale, creating safety issues for people in the neighborhood.
Crews began repairs at Oxford Avenue and West 236th Street Monday. They say the massive hole started as a water main break late last week.
The Department of Environmental Protection told News 12 that the hole was repaired yesterday afternoon. However, the spot was still cordoned off on Tuesday creating a tricky four-way intersection for drivers.
Assemblyman Jeff Dinowitz's office looked more into the cause of the hole, and says the DEP inspectors determined that there were leaks to the 12-inch cast iron water main running underneath the street.