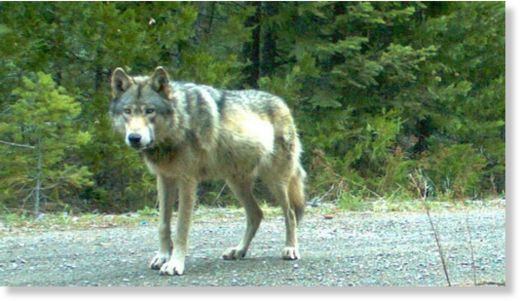 Two dogs are injured and another is missing after a series of wolf attacks near Ucluelet, B.C.
On Tuesday morning, a pair of wolves attacked two dogs being walked off leash on Wickaninnish Beach. While the larger dog escaped, the smaller one — a Jack Russell Terrier — was taken by the pair.
Todd Windle, a human-wildlife conflict expert with Parks Canada, says
the dogs' owner was only 200 metres away when the attack happened.
"She saw both wolves come up and they started attacking her larger dog first," says Windle.
The second, smaller dog then came in to defend the larger one. The wolves left the bigger one alone and made off with the smaller one instead.
Three days earlier, a chocolate lab was attacked by two wolves in a driveway of a home near Ucluelet
, but a neighbour scared off the pair.
Windle says dogs must be leashed when in the park including its beaches. He says off-leash dogs are at a greater risk of being attacked by wolves and cougars.
"Although there's several incidents every single year in this region, we are not aware of any single incidents where dogs have been attacked where they're on leash," says Windle.
Wolves and cougars frequent different areas of the park including the beaches.
If people come into contact with a wolf, Windle suggests making noise and keeping as far away from it as possible.