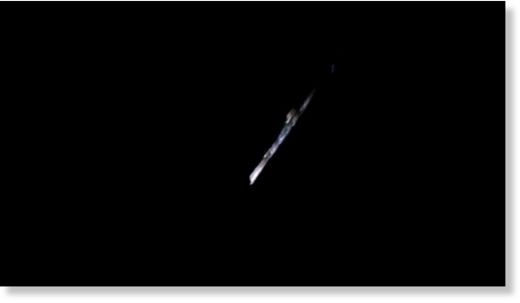 People from
Arizona to Canada
have reported seeing bright lights in the sky as a Chinese rocket burned up in the atmosphere.
Witnesses described the lights as a group of about three dozen fireballs
moving slowly from south to north late Monday.
Canadian photographer Neil Zeller says it looked like a cluster of fireballs followed by a long orange tail.
A NASA official
told the
Salt Lake Tribune
the lights were a Chinese rocket booster that broke apart about 11 p.m. Mountain Time.
Calls to NASA from The Associated Press were directed to U.S. Strategic Command, who couldn't immediately confirm what it was.
Mike Hankey with the American Meteor Society says his organization
got more than 150 reports of the event from nine Western states and Canada.
Source: AP