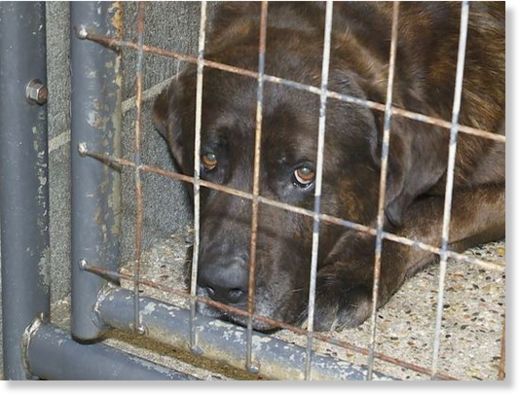 A family dog is on day six of a ten-day bite quarantine hold at the Tangipahoa Parish Animal Shelter.
It's a Cane Corso, a large breed
not known to show aggression.
But authorities say the dog, and another like it, are responsible for putting a 3-year-old and her grandmother, their owner, in the hospital last week.
Shelter Director Chip Fitz said
the child was on a swing outside of her grandmother's home near Amite, with her grandmother watching in the yard, when the animals suddenly attacked.
"The grandmother actually went out and laid on the little girl to try to protect her and was unsuccessful and ended up having to get a board that she saw there to kind of beat the dogs off," he said. "
They even tell me that the dogs attempted still to take the little girl from the grandmother."
The Tangipahoa Parish Sheriff's Office said one dog had to be shot due to its continuous charging of deputies, while the other was taken to the parish animal shelter for the rabies observation.
Authorities say the child suffered substantial wounds on most of her body that required at least two surgeries. She is still hospitalized in stable condition. The grandmother suffered bites to her arm.
Animal experts say this unfortunate incident should be a message to all pet owners that although your pet may be well-behaved, they are, after all, animals.
"It's just something that we have to realize, that they are predators," said Fitz. "As much as we love them and as much as people are truly adapting them into home-environments, we have to pay attention all the time."
Its a scary and surprising situation that authorities are hoping raises awareness about pet safety.
The dog in custody is set to be euthanized Friday. There are no charges expected in the case.