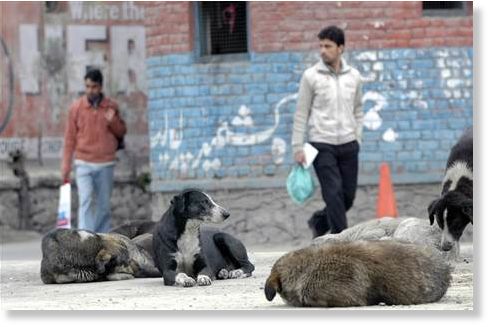 After a brief lull, another child has been attacked by a pack of stray dogs
while he was on his way home from a rice mill in Rurki village of Baheri district on Tuesday evening.
According to reports, the pack mauled the eight-year-old boy and dragged him towards a sugarcane field.
However, a few passersby heard his cries for help and rushed to his aid. The mill workers, armed with bamboo sticks, hit the dogs and shooed them away.
The minor sustained serious injuries on his neck, head, legs and arms. He was admitted to a community health centre (CHC) in Baheri but was later referred to district hospital where he is currently undergoing treatment.
Starting from January 15, pack of stray dogs have killed four children and seriously injured more than ten to date.
While the forest department and the district administration have joined hands to tackle the issue, no results have been seen yet. The forest officials are claiming that they have caught nearly 50 dogs from Baheri and released them in the nearby forest. Whereas, the district administration is maintaining that they are educating the villagers on how to deal with the dogs.
"Our forest teams have not been able to identify the pack of dogs which is attacking the children. Whenever we get information from locals about an attack, our team takes around half-an-hour to reach the spot and by that time, the dogs manage to flee," said Shubash Chandra, sub-divisional forest officer (SDO), Bareilly.
Chandra added that villagers have been told to take matters in their own hands and kill dogs when they attack. "Instead of depending on us to take action against the stray dogs, villagers should immediately kill them whenever they find the dogs attacking children. On February 3, when a pack of dogs attacked group of school children of Chaknarkunda village, locals armed with guns rushed to the spot and killed six out of the 12 dogs with bullets while remaining ones managed to escape," he said.
SDM Baheri, Rameshwarnath Tiwari said that the district authorities are making locals aware that they should remain alert. "We are advising them to move in groups," said Tiwari. ADM, administration, Arun Kumar said they will continue the campaign of catching dogs until the attacks on children are completely stopped.
After the number of dog attacks went up, the district administration had formed joint teams of forest department, nagar palika and zila panchayat to catch the dogs and sterilize them, however, the menace still continues in villages of Baheri.