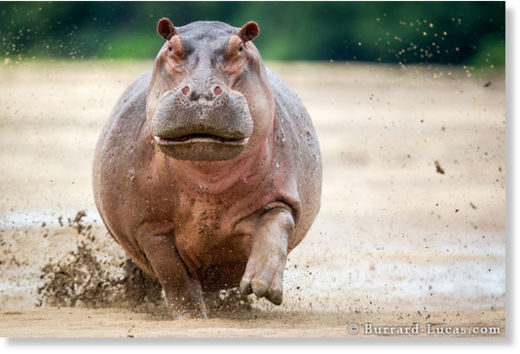 Residents have called on the Kenya Wildlife Service to remove a hippo that has been terrorizing them. They said it killed and ate three goats on Sunday (Hippos are herbivourous and can not eat meat). Francis Ndwiga, who works at a firm in Gachuriri village,
said the hippo ate the goats and dragged one to River Thiba.
He said he woke up when he heard the goats bleating. Assistant chief David Njagi said residents are living in fear.