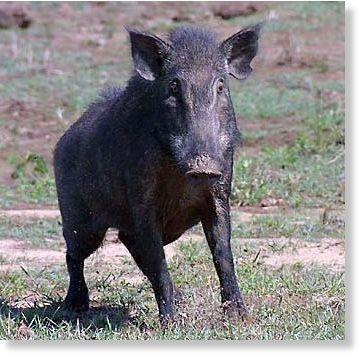 One person was killed and at least four others were injured, two of them seriously, when a rogue wild boar went on a rampage and attacked a group of farm labourers in Odisha's Kendrapara district, a forest official said today.
The incident occurred yesterday in Hatabanapur village when the farm labourers were engaged in rabi crop cultivation, he said.
The village where the incident took place is away from forest areas and animals had not strayed into it in the past.
As the people tried to chase away the animal it turned violent and attacked the farm workers, said Divisional Forest Officer, Cuttack Territorial Forest Division, Sudarshan Behera.
"Such act of trespassing and consequent attack on humans by wild boar was never witnessed in Kendrapara and Derabish areas. It is quite perplexing to find the intrusion of these animals in places which are bereft of forest cover",
he said.
Bhitarkanika's mangrove forest cover is an ideal habitat for wild boars. But there is remote possibility of boars straying into these thickly populated pockets from far away Bhitarkanika.
There are reports of wild boars inhabiting in Asiagada forest near Lalitgiri Buddhist monastery in Jajpur district. The rogue wild boar might have strayed from there, Behera said.
Forest personnel have begun maintaining night watch and vigil in the village and villagers have been advised to avoid movement during the night, forest department officers said.
Source: Press Trust of India