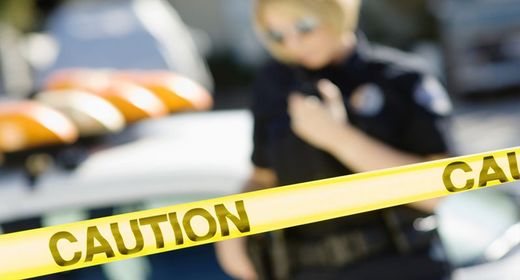 A Texas father and son on a multi-state crime spree killed a husband and wife in North Carolina, set their home on fire, stole their truck and then shot two police officers in West Virginia, authorities said on Friday.
Police arrested the men in West Virginia on Thursday after a shootout in which the officers were slightly wounded. West Virginia State Police identified the suspects as Edward Campbell, 54, and Eric Campbell, 21, of Indian Acres, Texas.
"We believe that if West Virginia police would not have stopped this, this crime spree would have carried on," Granville County, North Carolina, Sheriff Brindell Wilkins told Raleigh's WRAL television.
"It's something you see in the movies. It's unreal."
Wilkins said the Campbells were driving a stolen SUV and allegedly broke into the home of Jerome Faulkner, 73, and his wife, Dora, 62, near Oak Hill, North Carolina, about 7 a.m. on Thursday.
The pair set the house on fire and killed the couple. The Campbells then loaded the bodies into the Faulkner's red pickup and drove off in both vehicles to West Virginia, Wilkins said.
West Virginia State Police said in a statement that two Lewisburg police officers noticed the SUV with stolen North Carolina plates and pulled it over on Interstate 64.
The truck stopped as well and its driver, Edward Campbell, opened fire on the officers with a pistol, striking both. One officer returned fire and wounded Campbell in the leg, the statement said.
The elder Campbell ran into the woods and was arrested shortly afterward by a Greenbrier County sheriff's deputy. Eric Campbell, who was driving the SUV, sped away but turned himself in after hiding behind an interstate guardrail, it said.
A search of the truck turned up the Faulkners' bodies hidden beneath a mattress.
The Campbells "tell us that they're father and son, but that's about all we know about them," West Virginia State Police spokesman Lieutenant Michael Baylous said in an interview with Metro News radio.
The officers were taken to Greenbrier Valley Medical Center and a hospital spokeswoman said their conditions were good. The wounded suspect also was taken to a hospital.