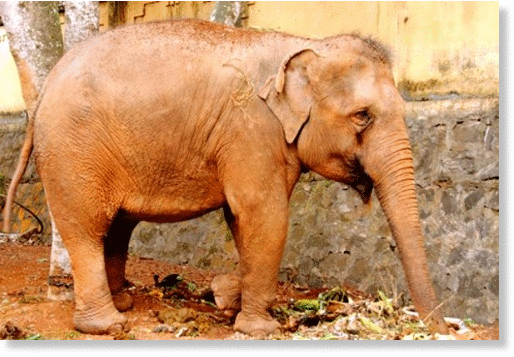 A 12-year-old boy was killed by an elephant from a travelling circus troupe on Tuesday in Dak Mil district's Duc Manh commune.
Nguyen Van Luat was feeding the elephant while it was chained up in preparation for that evening's show when the 40-year-old animal grabbed him with its trunk and crushed it under its foot,
according to chairman of the communal people's committee Du Van The.
The elephant keeper rushed out to save the boy, but it was too late.
Binh Minh circus troupe, which comes from northern Thai Binh Province, arrived in the commune on Monday during its tour of Viet Nam.
Pham Thanh Cao, deputy head of the troupe, said the boy and his friend were annoying the elephant. He admitted that the troupe had not taken any protective measures.
The case is currently under investigation.