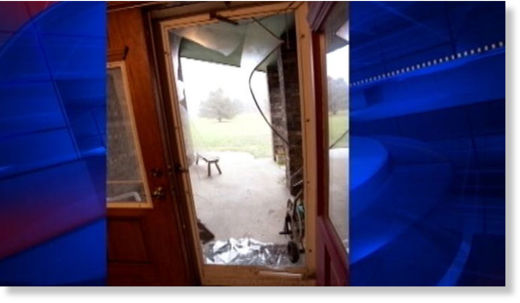 A relentless attack waged on the Richard family by a Thanksgiving party crasher in Whitmore Lake.
"He kept pounding and pounding and pounding."
It started right after dinner when Mike Richard took his dog Murphy for a walk.
"I took a look off to my right and the ram was over here," Mike said.
A ram broke free from a neighbor's land and wanted very badly to be a part of the Richard's holiday gathering.

"It looked at us and I could see the aggression in its eyes," Mike said. "And started charging after us."

"I slammed the door in its face and that's when all hell broke loose," Paula said.

"He wanted in this house," Mike said.
Marks were left on the family's garage door by the horns as the battering ram crashed into the door repeatedly, trying to get inside.
He didn't give up there, as Mike went outside to get Murphy.
"Meanwhile the ram saw us and chased us to the front door," Mike said.
"I heard the glass break and was like, 'is this happening,'" Paula said.
"My father-in-law and brother in law were at the front door," Mike said, but that didn't deter the beast.
"I could see the door just being banged out like that," Mike said.
The ramifications were getting serious at this point.
"My pregnant sister-in-law was sitting here at the table, my disabled mom was on the couch, so I was a little worried," Paula said.
An avid hunter, Mike then grabbed his gun and went out back.
As the ram charged him. he fired.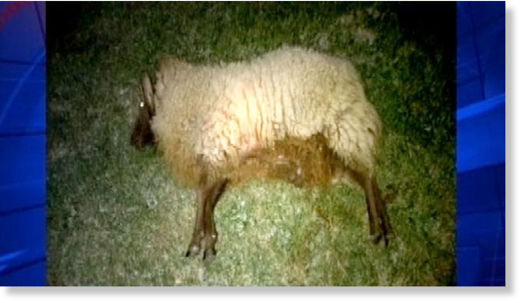 "I want to make clear how aggressive this animal was," Paula said. "It was really pushing it. I never saw anything like it.
So unfortunately we had to shoot it."
Mike said the owner of the ram is understanding of what happened. and he's hoping the man will help pay for some of the repairs as well.
As for hosting another Thanksgiving ...
"We'll have to do it again," Mike laughed.
There will be plenty to talk about with his invited guests.