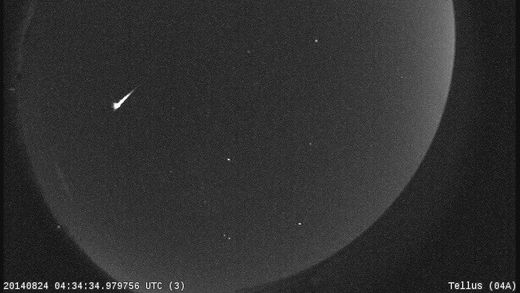 A lot of people across north Georgia and metro Atlanta messaged the FOX 5 newsroom this weekend about a bright flash across the night sky on Saturday.
Monday, scientists at the Tellus Museum in Cartersville confirmed there was a possible meteorite late Saturday evening. Their NASA camera caught the fireball passing over the state around 11:30 p.m.
Residents from Paulding County to Alpharetta to Gainesville reported seeing the streak. Some describe it getting as bright as daylight at one point.
Tellus is home to one of NASA's cameras that is part of a network of cameras in the southeast designed to capture such fireballs.