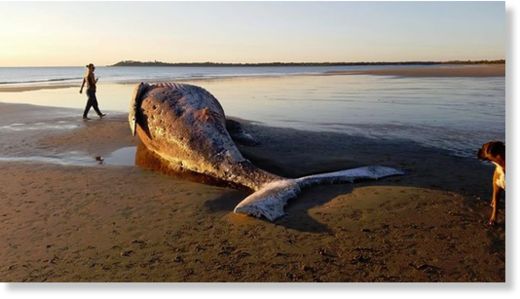 A dead humpback whale has washed ashore at Blacks Beach this morning.
It is believed that it is the same whale that was seen in the water yesterday.
Sharks were seen feeding off the whale at Blacks Beach yesterday afternoon.
The dead whale was been spotted in waters close to shore at Blacks Beach, a National Parks department spokesman said.
"A number of sharks are feeding on the carcass and rangers in attendance are urging the public to refrain from boating or swimming in the area for safety," the spokesman said.
"There is no clear indication of a cause for the whale's death.
Residents are asked to stay away from the area.