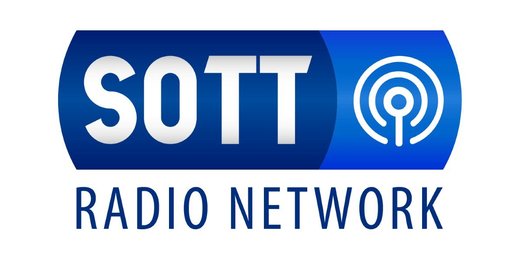 This week on SOTT Talk Radio we're interviewing Stephen Braude, philosopher, academic, parapsychologist, author and pianist. Braude is Emeritus Professor of Philosophy and former Chair of the Philosophy Department at the University of Maryland Baltimore County, past President of the Parapsychological Association, and Editor-in-Chief of the Journal of Scientific Exploration.
A lifelong student of psychic phenomena, Braude has written extensively on the central issues in parapsychology, publishing over 60 philosophical essays, along with 5 books, including:
Immortal Remains: The Evidence for Life After Death
,
ESP and Psychokinesis: A Philosophical Examination
, and
The Gold Leaf Lady and Other Parapsychological Investigations
. Stephen's sixth book, to appear summer 2014, is titled: Crimes of Reason (Rowman & Littlefield).
Broadly speaking, parapsychology is the study of mediums, telepathy, precognition, clairvoyance, psychokinesis, near-death experiences, reincarnation, and other supernatural and paranormal phenomena. Tune in from 2-4pm EST (11am-1pm PST, 8-10pm CET) as we venture into the broader reality Official Science is scared to explore!
Running Time:
02:01:00
Download:
MP3
Here's the transcript:
Joe:
Hi and welcome to SOTT Talk Radio. I am Joe Quinn and my co-host this week is Niall Bradley.
Niall:
Hello everyone.
Joe:
This week we are talking with Stephen Braude.
Stephen is an Emeritus Professor of Philosophy and the former Chair of the Philosophy Department at the University of Maryland Baltimore County. He is past President of the Parapsychological Associaion and Editor-in-Chief of the Journal of Scientific Exploration.
He is a lifelong student of psychic phenomena and has written extensively on the central issues in parapsychology, authoring over 60 philosophical essays along with 5 books, among which are: Immortal Remains: The Evidence for Life after Death, ESP and Psychokinesis: A Philosophical Examination and The Gold Leaf Lady and Other Parapsychological Investigations.
Stephen's sixth book, to appear this summer 2014, is titled Crimes of Reason. He is also an accomplished jazz pianist and composer.
Also with us this week, just to add into the mix, is Professor Arkadiusz Jadczyk.
Ark:
That's me.
Joe:
Ark is an Emiretus Professor of Rzeszów University.
Laura:
Rzeszów.
Joe:
Rzeszów University. That's a Polish term - give me a break.
Niall:
[Laughter]
Joe:
Rzeszów University. Ark is former Head of the Department of Nonlinear Dynamics and Complex Systems. He is co-author of the book Riemannian Geometry, Fiber Bundles, Kaluza-Klein Theories and All That... and the author of Quantum Fractals: From Heisenberg's Uncertainty to Barnsley's Fractality.
Ark has also published over 80 papers that have appeared in many professional journals and he is also a member of the editorial boards of several international scientific research organisations. There is one in particular, the Journal of Consciousness Exploration and Research, which is perhaps the most relevant to today's topic.
Also with us - our third guest, I suppose - is Laura Knight-Jadczyk. Laura is a historian and parapsychological researcher in her own right. She is the author of 15 books, including 2 book series: The Secret History of the World and The Wave.
So, with that line-up, I think we are in for a pretty interesting discussion. Welcome Stephen, Laura and Ark.
Stephen:
Thank you very much!
Laura:
Hi.
Ark:
Hello.
Joe:
Stephen?
Stephen:
Yes.
Joe:
I was going to jump right in - we can get back to the basics if we need to after this - and ask you a question about synchronicity because you talk about this in your books in relation to psychokinesis. Officially psychokinesis is the influencing of a physical system with a physical interaction. In your latest book The Gold Leaf Lady and Other Parapsychological Investigations you say that: "If genuinely no other random meaningful coincidences, i.e., synchronicity, occur, this would be best explained in terms of a refined extensive and potentially very intimidating form of large scale psychokinesis."
Stephen:
Yeah.
Joe:
And I was just wondering if you could explain what you mean by that and by large scale psychokinesis?
Stephen:
Well first, I commend you for getting into one of the heavier issues right from the start.
Laura:
[Laughter]
Joe:
That's why I said we can go back to basics if we need to afterwards.
Stephen:
This is - wow, where to begin with this? Part of the problem is that the way Jung and many others talk about synchronicity is that synchronicity is a fundamental operating principle of nature. That nature somehow manages to organise meaningfully similar events. And that these are not just fortuitous coincidences that we simply impose meaning on.
The problem with that, and this is really just the quick reader's digest of the argument, is that it requires the assumption that things are intrinsically either similar or dissimilar. So that nature can somehow pick them out. And what I would say is that no two things are intrinsically similar or dissimilar.
If you need a mathematical example, in mathematics, for example in geometry, we talk usually about congruence rather than the similarity of geometric figures. But you could take an isosceles triangle, a right-angled triangle, any number of others; a square and a circle. And if I picked out one of those objects and I said, "Which of these other objects is this first object similar to?" You shouldn't know how to answer that unless there is some prior agreement about what criteria are relevant.
So things are not similar or dissimilar simpliciter just by themselves. Similarity always requires certain criteria for there to be a rule of projection for mapping one thing onto another - unless you are willing to posit God as the agent behind the scenes organising, some agent with criteria of some sort manipulating events - and most proponents of synchronicity don't want to go to that step.
The only way I think of explaining why events fall out in genuinely meaningful clusters and aren't fortuitous is that somehow we are arranging things along lines that mean something to us. So large scale psychokinesis would be simply the ordering of events into meaningful sequences.
Does that make any sense?
Joe:
Yeah. Do you mean by an individual?
Stephen:
Yes. So I'll give you an example. There was a woman a number of years ago - I will not mention her name - who is a fan of synchronicity and insisted that nature was a punster, that synchronistic events would always model puns in English. And the fact is this woman was a punster. She loved puns. And she had a gift for, let's say, imposing or finding those kinds of similarities between events.
And it is not clear whether she arranged those herself or just imposed the patterns on them but if there are genuinely meaningful coincidences in nature, if these aren't things onto which we simply project certain meanings, then the option I think is to suppose that somehow we order events ourselves.
Laura:
Let me jump in here because I was engaged in - who knows what it is. For most of my life I have had some really unusual experiences. And one of the most troubling was a kind of psychokinetic ability where I could destroy objects, break objects; or it appeared that way.
And it would usually be associated with me being upset in some manner. And I always found there was some sort of a message in it. That when this or that happened it was - for example, the most recent event we had a cast iron pan. And apparently, without going into a lot of detail, it seems that I broke this cast iron pan. It was like a flat grip, it didn't have sides on it. But the handle broke off.
And I thought about it for several days and I thought that, "Well, my subconscious is telling me I need to get a handle on things." And that sort of thing. But more often than not, it's that kind of thing where I just consider that I am just sending a message to myself. That somehow I am engaged in this dynamic. It's not that something out there is doing it to me. It's that somehow I am involved in it. So is that more or less what you mean?
Stephen:
Well I'd say that's on the road to it. It's a slightly smaller scale version of what I am talking about. So yeah, I think you are on the right track there. Another example would be the case of the gold leaf lady.
Laura:
Oh yeah, that was fascinating.
Stephen:
This was a woman in Florida whose body would break out spontaneously and instantaneously in a kind of golden foil, that turned out to be brass. Now what's important about this case is that - apart from the fact that magicians couldn't duplicate it - this is a woman all of whose psychic abilities, and they were considerable and varied, didn't occur until her second and current marriage; a pretty abusive relationship overall.
And just like poltergeist victims who are usually teenagers - well, let me just back up for listeners who may not know this.
Laura:
Or frustrated women.
Stephen:
Well, just as teenagers have lots of unresolved emotional issues that may get expressed in poltergeist ways, of course, marriage is also fertile ground for emotional troubles, as I can personally attest. So it's not surprising that something like this might happen in Katie the gold leaf lady's life too.
And in fact for a while, before the gold leaf started, she was having poltergeist-like happenings. Tables were moving, objects were appearing and disappearing and one day a carving set appeared out of nowhere. And her husband said to her, "What good is it if it isn't money?"
And then, two days later, her body stared to break out in what looks like golden foil but turns out to be brass. So if you want my pop psychological analysis of this; it would be that symbolically it satisfies Katie's demand for something valuable but she doesn't have to really bear the responsibility of being the goose that laid the golden egg.
And, perhaps even more important, it's a way of expressing her rage against her husband, which I think is considerable. Because she was not giving him what he really wanted. He wanted something valuable and she was giving him fool's good. So she was in effect giving him the psychic finger.
[Laughter]
Niall:
Stephen, I searched online and actually found some video footage of this woman, Katie.
Stephen:
Yes.
Niall:
And just to clarify for our listeners, this stuff really is coming out from inside of her.
Joe:
Well -
Stephen:
Well, wait -
Laura:
It's amazing, I've watched it.
Joe:
You don't know that though.
Niall:
It really is or - yes, go on.
Stephen:
We don't know that because it appears sometimes in her clothing and on objects in her vicinity. And I think actually she'd have to - if these are the images I think you are looking at - have lethal amounts of copper and zinc in her system in order to be sweating it. So about that case, the real question as far as I am concerned is whether it should be regarded as materialisation or something that's just been created de novo, out of nothing; or whether it's what's often known as an apport, where an object disappears from one location and reappears somewhere else.
And I tried to make some progress determining that. Having some analytical chemists analyse about thirty different samples of Katie's foil. And then we are going to do an equally detailed analysis of samples of brass lacing taken from art supply stores in Maryland, where I lived at the time, and also from Florida, where Katie lived.
But various events intervened and, as you can imagine anyway, academic chemists have only so much time to spend on these kinds of things, if they are willing to do it at all. So that's an analysis that still hasn't been completed.
Laura:
Well still, I watched one video. Is this the only who was doing this or was there another one? Because I watched a video -
Stephen:
No. As far as I know this was just Katie.
Laura:
Right. And the one I watched, it was where this gold foil or gold appearing foil was exuding from like around the eyes or the creases above her eyes.
Stephen:
Well that's one place where it appears. It appears on her abdomen, on her arms, on her legs, in her mouth.
Laura:
Yeah. That was just really bizarre.
Stephen:
It's very bizarre!
Laura:
I was impressed.
Niall:
But she doesn't feel that way about it unfortunately.
Stephen:
Well she feels it is bizarre. It is an affliction for her; it's not something she can control. So if she goes to the 7/11, as she is checking out, something appears on her face. What do you say to the person at the cash register?
Laura:
Yeah, right. [Laughter]
Joe:
So Stephen, underpinning I suppose maybe all of your research, including your research into parapsychology and the different forms that that takes is, I suppose this argument over mind and whether the mind is something that is essentially a creation of the brain and simply a part of the brain or whether it exists externally and can act externally to the brain and to the body, essentially.
It has its own existence in a non-physical way because, even with synchronicity, I suppose a hardcore scientist would say that synchronicity is something that happens; these coincidences can happen. But that just, it's like you were saying earlier on, it's us that gives meaning to them when they don't necessarily have any inherent meaning or whether there is some influence of the mind.
The other argument is that there is some influence of them mind and that therefore posits that the mind is not simply confined to the brain and simply an epiphenomena of the brain. So can you talk a little bit about what your conclusions are or what the evidence is for that argument?
Stephen:
Well, let's see, where to begin on that one? If there is any evidence that would conclusively help us decide one way or another, I think that would have to be the evidence of post-mortem survival.
The usual kinds of arguments about psychological explanations, in my experience, don't convince anyone except those who are already convinced one way or another. I think psychological explanations can't proceed just along the lines that physicalists propose. But it doesn't follow from that, that the mind is an independent entity of some kind. It just means that as far as I am concerned, psychological explanation is a fundamental form of explanation in science. Let me just say something about that then we will get back to survival.
There is an assumption that a lot of scientists make. Part of it is perfectly reasonable. And that is, when we are explaining a phenomenon in terms of lower level phenomena - the way we might explain, for example, heat is molecular motion - when we are trying to break down a phenomenon into its subsidiary components and explain the upper level phenomena in terms of the lower level phenomena; those kinds of explanations, those vertical or analytical explanations, can't go on indefinitely. That at some point, the assumption is, we have to reach some ground level primitive phenomena, at which point we can't ask how they occur. That's simply the way nature works and nothing at a lower level explains why.
Now I think that's perfectly acceptable, there have to be some primitive regularities. But the other assumption that usually goes along with that is that wherever these primitive phenomena occur, it's always at the level of the very small - the atomic or the subatomic level, or the biochemical level or the neurological level - and never at the observable level, for example, at the level of behaviour.
But that's not an empirically established fact, that's just an article at face. And there are lots of heavy duty philosophical arguments that I think undermine it very effectively. So, as far as psychological explanation is concerned and parapsychological explanation is concerned, I would characterise myself as an anti-mechanistic. I would say that there are some primitive regularities that have no lower level analytical explanation, having to do with behaviour, having to do with telepathy and clairvoyance and other psychic phenomena. And that is scientific ground level as far as I am concerned.
But nothing follows from that about whether minds are independent entities of some kind or another. That's a relatively independent philosophical issue. But the only empirical data that I think would bear on it would be the evidence of survival. If there was a slam-dunk case for survival of bodily death, then I think standard physicalist manoeuvres would simply just be thrown out. But that then turns out to be more complex than most people appreciate.
Laura:
Yeah. Alright, I've been reading this Immortal Remains. And basically I had already finished all the SPR material on the ASPR by the time I was 16 and it'd pretty much gone through the same things that you've gone through in here in terms of thinking. But I was probably thinking a little bit on a more basic and practical level because I was not philosophically trained. And to me the question was: is it true or is it not true?
And I could see that there were a lot of things in this phenomena that was recorded by this really fantastic bunch of people back then and there has not been too much done of that quality since. The whole New Age thing just took the whole thing just down the tubes.
But, to me, it was like there was so much confusion. There were flashes of brilliance. There was incredible phenomena - like you say, we have [Eusapia] Palladino and some of the other mediums of other types. That woman could lose 15lbs after a session of producing stuff. And it was just, to me, incredible but there were so many lies, there was so much confusion that was also mixed up in the whole thing. And I kind of got to where you were, where I was trying to work out the different ways of explaining all of this sort of thing.
It's interesting to me that you just said that there is not a case that is absolutely incontrovertible and this is true. I am reading your cases and I'm saying, "Yeah, that's right, yeah, uh-huh." Because you can explain it this way, or this way, or this way and even though I have had the experience of communicating with many discarnate entities - I made kind of a practice of it for a very long time - I could never say that I couldn't explain it by some psychological mechanism or some -
But even your super-psi explanation - the thing about that is -
Stephen:
That's not a slam-dunk either.
Laura:
No. It's like "Where do you go?" And I have communicated with my deceased mother and I was convinced it was my deceased mother. I have communicated with deceased friends and I am convinced because, as you point out, there's these characteristics of mind, of consciousness, of personality, the way words are put together, essential things that you recognise; but you can't list that as some kind of a hard and fast material phenomenon and use that as proof for somebody.
Stephen:
When you get to the end of Immortal Remains, I outline what I would regard as a couple different kinds of ideal cases in the face of which, if we ever got anything as close as that, I think it would actually be irrational to deny that survival occurs. But nothing we have is close to that.
And I would just also like to add that I think there may be lots of good reasons for accepting the evidence for post-mortem survival. But if you want to know whether there is a slam-dunk scientific case for it, that's where things get fuzzy. Because there are a lots of trade-offs and stand-offs between the various leading hypotheses. And the leading hypotheses are the survival hypothesis and the living age and/or super-psi hypothesis. Those are the real two competitors I think.
Laura:
Well what if both of them are operational?
Stephen:
They certainly may be, absolutely.
Laura:
That both things are operational. And because I've seen so many things that lean to one side and then things that lead to absolute survival. And it's curious because -
Stephen:
Believe me, I understand.
Laura:
Yeah. I had one experience: the night my grandfather died, he came home. He came into the house, I heard the door open. I heard the key turn and the lock, the door opened. I heard his footsteps, I heard him go into the kitchen, open the cupboard, get the cup down, get the pan, put the water in; everything. And the thing is, there was another person with me who heard these things. They were not just -
Stephen:
Did the actual physical phenomena happen or did you just hear?
Laura:
No, we heard them.
Stephen:
Okay.
Laura:
And then we got up and went into the kitchen and nothing was there. Nothing had happened.
Stephen:
Cool. I understand.
Laura:
We actually thought someone had broken in the house and were going around with a baseball bat sneaking around. And I just said, "No, it's my grandfather. It's my gramp because it sounded just like him." And then, of course, the phone call came in the morning that he had died at that time during the night at the hospital so -
Stephen:
That's cool.
Joe:
Is it possible, or could the problem be that science doesn't have the framework or the language to actually explain these things? We keep saying there is no slam-dunk, there is no scientific evidence for it, but if mainstream science is actively not exploring these or taking these cases of these phenomena seriously then obviously there never will be any scientific -
Laura:
I think they've made the rules for talking about these things the wrong rules. That's what I think.
Stephen:
I would say to some extent we have the language now to talk about them but we don't have a conclusive metaphysics to accompany it. But metaphysics always comes later anyway. It's hostage to more pragmatic explanatory needs.
So I'd say the main problem with present day science is not that we don't have the language but that we are still looking at these explanations in terms of things happening at the level of the very small. I call that the 'small is beautiful' assumption.
And I'd say that that's mainly the problem. It may be that there are primitive phenomena happening on the psychological level that are just primitive, they have no lower level analysis. Now, let me just say, that doesn't mean the explanation comes to a halt or grinds to a halt at that point. It just means that analytical or vertical explanation can't go any further. But there are other kinds of explanation. Explanation in terms of overriding regularities; covering law explanation it's often called.
I deal with this by the way in my new book Crimes of Reason when I talk about memory and also psychological explanation generally and what it has to look like.
Laura:
Well the next question would be, I think - because we've had our own experiences with trying to discuss these things. As long as I'm just a housewife with a hobby, I'm no threat. But when I engage with my husband who is a physicist and he kind of defends me, then we become a little bit threatening and we kind of get a lot of attack from various -
Stephen:
I'm familiar with that.
Laura:
Yeah and it gets pretty nasty. They really get nasty.
So since my main passion in life is actually history, believe it or not, what I have observed is, is that there seems to be some sort of a political control issue with talking about this thing.
It's like during the time of the Renaissance when God was placed firmly in his heaven on one side and science was over here on the other side ruling the Earth and never the twine were supposed to meet. And that's kind of the point when we lost our ability to talk about it in the normal way. That's what I think and I think that -
Stephen:
Want a good example of that political force against us?
Laura:
Yes, I do.
Stephen:
It's Wikipedia.
Laura:
Oh God yes! Oh my God!
Stephen:
I'd say every parapsychological researcher who's done anything worthwhile in the field has had their biographies on Wikipedia taken over by militant sceptics who've removed everything positive and submitted false statements and just prevented any corrections being made.
Laura:
It's horrible.
Stephen:
Yes.
Laura:
I've gone in and edited things in a more positive way on some of them and to then go back to find my edits removed. And I think they got upset with me so I quit messing with them.
Stephen:
Alright, Wikipedia is -
Joe:
Stephen, have you seen any - yeah, go ahead.
Stephen:
No, I was going to say Wikipedia is useless.
Joe:
[Laughter] Yeah.
Laura:
It is.
Joe:
On that topic I was just going to ask if you, through the course of your research for what, probably thirty plus years now since you have been in this field and particularly in the area of academia; have you experienced any evidence or seen any evidence or experienced anything that lead you to believe that was there was an actual kind of conscious agenda to suppress valid evidence or was it all merely the result of people with just prejudices, scepticism, that kind of thing?
Stephen:
I'd say it's mostly the latter. The only conscious effort that I am aware is something like the militant control of Wikipedia information, which seems actually very well organised, or James Randi's organisation, formerly called Psycop.
Joe:
Yeah.
Stephen:
But other than that it's mostly just prejudice. One example: I was invited to speak to the Physics department at my university. And the idea was that I was just going to explain what got me into parapsychology and the sorts of evidence I have acquired over the years and so on.
Before I was three or four minutes into my talk, various irate members of the Physics department tried shouting me down and spouting the usual, and actually quite ignorant, mantras about the poor quality of the evidence. It was clear they didn't even know what the evidence was. But I wasn't even permitted to talk. The graduate students who were there, who were actually interested, were actually appalled at the behaviour of their mentors.
And one very well-known physicist in the department from China stood up and came to my defence and started talking about Qigong and all the evidence from China for Qigong practitioners. So I have encountered that sort of thing for decades now. And that's why I didn't do anything in this area until I got tenure. I may be crazy but I'm not stupid.
Laura:
Yeah, that is one of my favourite lines in the book there. I highlighted it and put a star by it. [Laughter]
Joe:
What line?
Laura:
The one where he says, "I may be crazy but I'm not stupid."
Joe:
I've been reading about the sceptic's attacks and it's really scurrilous the way that you describe they go about it and we have seen it ourselves. But particularly in the area of life after death, for example, anytime I meet say an atheist or someone who is a real sceptic about that kind of stuff - and there is no way to resolve those two positions, obviously, right? One person is convinced that there is nothing, they are a materialist and the other has experienced an awareness that there is something more.
So I just figure that the best way to resolve those disputes is to say, from my position, the person who's an atheist or doesn't believe in anything other than materialism and no life after death; I just say, "Well, I fully accept that that's true for you."
And they don't like that.
Stephen:
Well, that's very tactful.
Joe:
And they don't like that because - [Laughter]
Well, the thing is they don't like it because what you are saying is - suddenly what you get in response to that is, "Well, hang on a minute! Are you saying that I have no soul?" You know what I mean? They go all a little bit defensive. They are like, "Are you saying you are better than me? That what you are trying to tell me is that there are two realities here?". In the sense that for some people it's true that they have more after the death of the physical body than other people and other people know they are just worm food?. And that's what -
Stephen:
I'm surprised they didn't say to you - if I had been in their position, I think I would have said, "Are you saying that truth is just relative? That my opinion is just mine and it really doesn't count for anything?".
Joe:
No, I was saying -
Stephen:
Which is I think what you were saying?
Joe:
No, I was positing certainly that there are two realities, one for one person and one for another.
Laura:
Yeah, the whole thing I think is - how to say this... We have this channelling experiment that has been going on for all these years. And it's very specific because my intent was to move beyond talking to just 'dead dudes', as we call them.
Stephen:
[Laughter]
Laura:
And I had a theory and we put it into practice and did all this. And it took a couple of years to finally get something that was reasonably good. And then it turned out to be really, really good and really, really interesting. And one of the bits of information that has come through this is that there are individuals who do not have individuated souls and there are individuals who do have individuated souls.
And the ones who do not basically have kind of an arrangement, like a soul pool type thing, like cows and dogs and horse, animals, that sort of thing. And other people have individuated souls that survive bodily death and go on and reincarnate and various other things happen to them.
So we've gotten into some of these arguments about this, and I even had one of the Randi people come after me. And I said that to him too. He says, "Can't you tell me something, explain to me how? Can you convince me, etcetera?" I said, "No I can't convince you." I said, "Because for you it's something - your point of view is real for you."
But it's not so much that it's like two completely different realities but that - just like there are dogs and cats and cows and horses and so forth in the reality with us - so maybe there are individuals who are in the reality with us that look very much like human beings. They have very powerful computing brains and they can do many things. But for them the reality, their survival, is different.
I think about this poor guy Carl Sagan. He believed that when he died that he was nothing, that it was the end, lights out, fini. Well, maybe for him, that was true.
Stephen:
The reason I'm having a trouble with that is that - well first of all, even if there is evidence of survival, we don't have evidence that everybody survives. Mostly we have had evidence that some people survive. So that certainly may be the case although it would surprise me if nature is fickle about that.
Laura:
I don't think it is fickle. I think it's all very organised. If information is the underlying reality of everything then it would form itself into constructs and so forth. And there would be no reason for it not to have something like that, to have infinite variety.
Stephen:
Wait, I didn't understand that: If information is the basis for everything. That I don't understand.
Laura:
Oh, well, oh sorry. That's kind of where we go with it from the physics point of view. Because we're kind of working on that sort of thing and information being the - information is our equivalent of your super-psi thing.
Stephen:
Actually no, I don't think it is. I think that's actually an expression of the 'small is beautiful' assumption, which I know...
Laura:
Even more fundamental -
Stephen:
No, which I think is false. I think information is one of those things that exists at the macro level first and then at the micro level second.
Laura:
No. I think information exists at the most fundamental... It's the most fundamental thing.
Stephen:
Well wait, excuse me one second.
Laura:
Go ahead.
Stephen:
There are at least two major senses of information from information theory. Let's put it in the language of logic. We could say there is syntactic information, which carries no meaning whatsoever. And then there is semantic information, which is where meaningful information occurs.
Meaningful information, what matters, can't be analysed in terms of lower level syntactic information. That just doesn't happen.
But then I don't understand in what sense information at the non-meaningful level explains what is informationally significant or meaningful at the macro level.
Laura:
Well we'll have to ask my husband. Honey, are you there?
Stephen:
I am waiting.
Ark:
Yeah.
Laura:
[Laughter]
Stephen:
[Laughter]
Ark:
Well, there is no -
Stephen:
Try to contain your enthusiasm, Ark.
[Laughter]
Ark:
Since there are growing clues in the concept of information on the micro level in physics. That's the first thing, okay? So it's sub-microscopic. There are now a lot of books about quantum information and information prior to probability and trying to base all physics on information, including micro level and so on. So that's the first thing.
Second, there is information as a basic concept. I didn't see you mention it in your book - I was studying psychokinesis and I didn't see it mention the theories including the, how they call it, hyperdimensional physics, Kaluza-Klein theories, other dimensions and so on. But there is extensive research going in this direction. And in particular there are very well developed theories where you add to space and time dimension, other dimensions and they are called: organisation dimension and information dimension.
But of course, I know this is not very popular. Nevertheless it is very well developed. So I know a little bit about that and therefore I would not reject information as a basic concept for future physics.
Stephen:
Let me be clear, I don't reject information as a basic concept for physics at all. All that I am saying is that the sense of the term information, as used in this context, is quite different from the sense of information that's involved when we talk about communicating with one another or transfer of messages and so on.
Laura:
Oh yeah, it's very different.
Ark:
Absolutely agree, yeah.
Stephen:
That's all I'm saying.
Joe:
Yeah, right.
Stephen:
And that that kind of information cannot be analysed in terms of information as it is being used in these contexts in physics. So in that sense, what interests us about psychic phenomena are not going to be explained in terms of information at the level at which it's being discussed in physics.
Ark:
Okay. Maybe, as a physicist, I would add one more thing as it's related. And I would come back to the concept of synchronicity that you discussed. And when you said, "Okay, there are things that happen and look similar, and we consider them synchronistic but to decide whether things are similar or not, some criteria are needed. And there are no, so to say, objective criteria. Criteria are invented by all these human beings."
Stephen:
Right, exactly.
Ark:
And one person would invent one criteria, another person would invent another criteria, okay? Of course, there is like a common sense mainstream criteria. But just because it happened historically, it doesn't have to be so.
And the same happens with information. Now there are these people who are talking about information, randomness, probability and complexity. What is it when a sequence is random? What is the definition? What is the definition of complexity?
So I was discussing the subject with [Gregory] Chaitin - you know the name? Okay. So he is the main information guy in the world now. And he was talking about Turing machines, all kinds of things, how we define complexity, how we define organisation. Okay, so he has criteria. But then I said, "Okay, if I take different criteria, would it be that what we consider as a completely chaotic phenomenon would not be chaotic if organised according to this criteria?" Yes indeed. Okay. [Laughter]
But we take it for granted that we know what organisation means. That we know what information means. Information is meaningful when you know the code. If you don't know the code, it's a mess.
Stephen:
Well, deciding what counts as information is analogous to trying to answer the question 'how many things are in this room?' There is no single correct answer to that. If we were all theoretical physicist we might agree that there are billions and billions of things in this room.
But if we were insurance adjusters or household movers or interior decorators, we might say there are far fewer things in the room.
Ark:
No, in fact, a theoretical physicist - if he is well educated - would say there is only one thing: quantum wave of the universe.
Stephen:
Okay, well that's another answer. You are right.
So my point is - or if you look at a pie that hasn't been sliced up and I said to you, "How many pieces are there in the pie?" There is no objective answer to that question. Depends on how we want to slice it, what are our reasons are for taking one approach rather than another. And I would say it's -
Laura:
Exactly, and that's -
Stephen:
Go ahead.
Laura:
I was just going to say that's why I suggested embroadening the idea of information because, if you look at information theory at the deeper level, you may find some answers or we may find some answers or somebody may find some answers at some point, to some of these super-psi phenomena.
Because this source we've been talking with, it refers to human beings as wave-reading consciousness units in the wave of the universe. How do you read the wave? How do you understand? How do you slice up the pie?
Stephen:
I don't see how that comes out of information theory. Yes, well, I agree with your conclusion but I don't see how that comes out of information theory, at least as I am familiar with it.
Laura:
Well, if for example, an individual was a compositive sphere pack of bits and bytes of information, making different configurations, geometric configurations. And then those accumulators accrete and they grow into and become a soul or a wave-reading consciousness unit over time, through the evolution of the universe. Then if you try to break it down into its constituent parts, to the tiniest level, you would find bits and bytes of information.
And that's how I think of information - it's like bits and bytes, on and off, yes and no, one and zero. And all the many configurations that those bits and bytes of information can take on and make up, that produced all of the vast clever things that a computer can do.
Ark:
Maybe I add just one thing here. My favourite physicist was John Archibald Wheeler. And he became famous for a piece that he wrote in some collection of philosophical essays. The title was It from Bit, where essentially he tried to understand quantum theory and the puzzles and paradoxes by reducing 'it' to bit. At the basis there was information. I just mention that there is such a trend.
Stephen:
I think I'm aware of that trend and I have no problem with it so long as it's not trying to reduce, let's call it semantic information. Or certain other patterns that I believe first occur at the macro level, including behavioural patterns.
Laura:
Well yeah, and that's why whenever I've looked at any kind of so-called or alleged phenomena - I was really happy to see you were doing that too - I look at the psychological issues first. Can we eliminate something really strange by looking at it psychological first? If we can't, then let's go to the next level and then go to the next level and then go to the next level.
But then, of course, my tendency to do that made me end up with information theory, because I kept going and going.
Stephen:
Yeah, I just don't see how that works. But I don't know whether we want to pursue that any further here. I'll just say -
Laura:
No, no. Because I would like to hear about what you think is the most compelling case for survival that you have ever encountered.
Stephen:
I'll tell you the - well, two things I would say about that. One is: I'm not sure any single case, at the current state of the evidence by itself, is compelling. What I find compelling in the case of mediums are entire careers where the medium has been remarkably successful over an extended period. Like Mrs. Piper was providing interesting and compelling messages for almost a quarter of a century. I think that is more persuasive than any particular one of Mrs. Piper's incidence.
But the evidence than I am actually finding more intriguing is the evident from heart-lung transplant cases. These -
Laura:
Oh yeah?
Stephen:
Yeah, I write about it - maybe you haven't gotten to that part of Immortal Remains yet.
Laura:
No.
Stephen:
But what interests me about these is that there are a number of now pretty well tested cases where recipients of heart-lung transplants have taken on personality characteristics of the donors, whom they know nothing about. And now some people look at this as a manifestation of cellular memory, which I actually think makes no sense whatsoever, but that's another story.
I think there is a more interesting possibility. And that is that if individuals can somehow survive the death and dissolution of their bodies, they may have a special attachment to their vital organs. And that this is analogous to a kind of temporary possession of the -
Laura:
So they just move in with the heart and lung?
Stephen:
Something like that. And I'll give you a couple of examples of the kind of phenomena that I am talking about. And I'll tell you a case that I find particularly interesting. For example, there was a blue collar construction worker - I believe he was - who received a heart-lung transplant from a nineteen year old, black classical violinist. And suddenly, after this surgery, his interest in country music was replaced by an interest in classical music that drove his wife crazy and he would listen obsessively to classical music. And he started hanging out with the blacks at work, which he never did before.
Another case was of a young man who received a heart-lung transplant from a lesbian painter. And after the surgery he first of all began to develop an interest in art, and he would go to art galleries all the time and would just stare at paintings for a long time. And he started carrying a purse. And his girlfriend reports that he started making love to her in ways that suggested an intimate knowledge of female anatomy that seemed quite unprecedented in their relationship.
Laura:
Far out!
Stephen:
But now the case that I find most interesting and suggestive here about what's actually going on. There was a case of a very young boy who received a heart lung transplant from another young boy. And when he was first introduced to the parents of the donor, he ran up to the parents and started snuggling up with the mother in the way that the deceased child had done.
But most interesting of all about that was - I forget the name of the donor, let's say it was Jerry - the child would report that, "Jerry is with me all the time and sometimes I just let him come out."
Now the reason I take that seriously is because children are likely to have a more accurate view of what's going on here than older children and adults who have already been instructed about what's possible and what's impossible and what they should believe and what they shouldn't say. So I think that the child's naive report may be actually more telling here than what adults in similar circumstances would be saying. So it's as if the child was aware of the presence of the discarnate and was simply allowing the discarnate to take over the body for periods of time.
Laura:
Are you familiar with spirit release therapy?
Stephen:
I know some things about it, not a whole lot.
Laura:
Well that's what I did for a long time. I did hypnotherapy for like twenty-five years and this was part of my exploration. And I read some material and talked to some people about the spirit release therapy. And I thought, "Well, that's pretty far out! I really can't believe that."
But there was a series of questions, ASK, and there was a technique. And so I started employing it with my clients just experimentally. Not telling them in advance anything about what was going to happen, what I was going to do or why, because I didn't want to contaminate my samples. And I would say that without exception, every individual that I worked with alleged to have one, two, three four, seven, ten or more attached entities that were - as, kind of like what you are describing with the kid that says, "Jerry is with me and I let him come out sometimes."
And it was pretty fascinating. Because I could put the person under hypnosis and develop a rapport with the attached entity and then query this entity just for data - get information, get information, get information. And to try to find out if there is any rational basis to this, if there is any reality to this; can they give me any kind of checkable information?
And it was a pretty fascinating thing. So I think that maybe it happens a lot more often than people suspect. What do you think?
Stephen:
Maybe, but my alarms go off when I hear that these things are coming out under hypnosis because hypnotic subjects are especially compliant and receptive to suggestion. Yeah, so -
Laura:
Well, yeah, I know that. I'm not a suggesting hypnotherapist, believe me. These people here will tell you that I'm -
Stephen:
Well I can believe that but I think that -
Laura:
I was very careful.
Stephen:
Yeah?
Laura:
I was very, very careful. And I would take a long time to explain exact techniques and the kinds of words you would use and how you go about doing it. That you have to do it in a very, very careful way so that no part of what is in your head gets put into their head - except telepathically, of course. And that, you can't help that! But it's just a -
Joe:
Stephen, we have a call on the line. I'm just going to go ahead and take it, okay?
Stephen:
Okay.
Joe:
Hi caller, what's your name and where are you calling from?
Harrison
: Hi, this is Harrison, calling from North Carolina.
Joe:
Hey Harrison! Welcome to the show. You have a question for Stephen?
Harrison
: Hi, thanks! Yeah, I've got a few actually but I'll try to whittle it down.
Joe:
Alright.
Harrison
: I think one of the things that I most understood, because I've read some of your books Stephen, not all of them yet. But after reading them I searched online and found out about the latest research that you've been doing for the past few years with a physical medium, Kai.
Stephen:
Yes.
Harrison
: And I noted on their blog also that you've got a paper coming out in the Journal of Scientific Exploration.
Stephen:
Right, yeah.
Harrison
: And I was just wondering if you could describe some of the phenomena that you have witnessed at Kai's séances.
Stephen:
Sure.
Harrison
: And maybe also describe any kind of conclusions that you've come to about them, or how they relate to the research that was done at the beginning of the SPR but has kind of gone out of favour in the parapsychological community. And maybe just, yeah, talk a bit about that.
Stephen:
Okay. I'm stumbling here for just a second because there has been some late breaking development in that case where we have very good reason, I'd say indisputable reason for saying, that on some occasions, at least in the past, Kai the medium has deployed a magic trick.
But the evidence for that doesn't seem to have tainted the work that he did under my supervision. So the summer issue of the Journal of Scientific Exploration will have two papers on the Felix Circle phenomena; one by me and one by one of my co-investigators, Michael Nahm.
And we are currently reassessing the case on the basis of the shadow of suspicion that unfortunately now is cast over the case as a whole. But I would say that there are some phenomena which are still very difficult to explain away. And so let me describe what some of them are.
First of all, there have been a lot of table levitations; some recorded in infrared, some recorded in very low light with very sensitive cameras. Those, as far as I can tell, have been untouched by the current suspicion. There are also during Kai's cabinet séances, where he is ostensibly possessed by the spirit of the late parapsychologist Hans Bender, there are a number of things that occur, say, almost fifty inches away from the medium while I am draped all over him. These tend to occur in darkness and are still impressive including various kinds of knocks and rapping sounds that occur all over the séance room, which has been carefully inspected beforehand, and moving more rapidly than I think any one person could move undetected, even in the darkness.
And various light phenomena. For example at one of my earliest séances; it was a table séance with Kai, this was being recorded in infrared, high definition infrared, I was seated at the opposite end of the table from Kai. And a light started flickering in between my legs, sort of in the area around my testicles, which provided an occasion for considerably hilarity.
And the infrared video would have revealed any deployment of any kind of device for producing that light or any suspicious movements on the part of Kai or anyone else at the séance. And there were no such indications.
But the best experiments we did were recently, about a year ago in a private farmhouse in Austria; owned by my co-investigator Robert Narholz, a documentary film-maker. This was a farmhouse belonging to the Narholz family. We had one large room completely designated as a séance room. It was stripped of all items of furniture except a séance table and a bunch of chairs and, for the cabinet séance, a cabinet that was put in there but investigated very carefully. The room was kept padlocked, the windows were double locked from the inside. I had the key to the padlock. Nobody could get in without my permission. Nobody knew where I kept the key.
Before the cabinet séance, I did a strip search of Kai; a careful strip search. Then we put him in clothing which I carefully investigated before dressing him in it. We followed him down to the séance room. He kept his arms raised in the air so I know he wasn't dipping his hands into some accessories along the way downstairs. And I seated him in the cabinet before anybody else entered the room. We patted down all the males. And Kai's wife was strip searched by the one female member of our team.
And under those conditions we saw Kai's usual display of ectoplasm; he pulled a huge amount of ectoplasm out of his mouth; it landed on the floor in a kind of animated heap. And at one point it started glowing green. Kai would stretch it and move it around, and he brought it within two inches of my face. There was no odour, there was no discolouration. When it was glowing green, it was just green. When it was lying on the floor under red light, it was clearly just an untarnished, whitish kind of material.
So I'd say the only credible hypotheses now about where the ectoplasm came from would either be that, let's be blunt about this, that Kai either regurgitated it or he stuck it up his ass.
Niall:
What is this stuff? He said ectoplasm?
Laura:
[Laughter] Did you touch it?
Stephen:
No, at the time he wasn't allowing anyone to touch it. He is now allowing people to touch it so I am hopeful that, if we have another series of séances with Kai, we'll be able to get a few cells for analysis. He was giving the standard spiritist's explanation why we couldn't touch it. And I think it may have been a genuine, if irrational, theory. He was saying, "A lot of mediums in the past had claimed that when the ectoplasm was touched, it was painful to them." And I think that Kai feared that it would be painful to him, but the fact is that it falls from his mouth onto the floor. So it makes contact with the floor and it doesn't hurt him. So I think there is no reason to think that touching a human hand is going to be any different.
So I just had some visitors here from Norway to séance near Oslo with Kai. Some participants were able to touch it, so I am eager to get some testimony from them about what that was like. I just spoke to Kai yesterday and I am still hoping that we will have another series of Austrian séances.
I also have to say that, I can't rule out the fact - and I have been speaking to a famous magician or two around Las Vegas, where I live - it is possible to hide some kinds of material in a capsule or a condom and stick it up your ass. Then to make it disappear, you can swallow it. I don't think Kai did that, I think, first of all if he had bought it up from his gut there would have been some odour, some discolouration, some evidence of his recent meal or the large quantity of black tea that he drank right before the séance. And if he had pulled it out of his ass and got rid of it, somewhere there would be an odour.
Laura:
Yeah.
Stephen:
So, I can't positively rule it out but, first of all, magicians I know, however good they are, are usually are too quick to say, "Well, it can all be a magic trick." They don't usually know the good evidence or the good conditions under which the phenomena were obtained.
Laura:
Exactly.
Stephen:
So I take those pronouncements with a grain of salt.
So I think there's strong but not coercive evidence yet for the reality of the ectoplasm. There are things we need to do to rule out, certain hypothesis like the ass and regurgitation hypothesis, and I have discussed this with Kai.
So next time, first of all, we'll supply the cabinet; although I think the cabinet was inspected very carefully. We inspected it really carefully, trust me. The other thing we can do is to sew Kai into a one piece jumpsuit.
Laura:
With no openings?
Stephen:
: Yeah, right.
The other thing we can do, which I really like and I hope he'll agree to it, we can put boxing gloves on his hands and seal the straps. So that will seriously limit his ability to manipulate anything inside the cabinet.
Laura:
Yeah.
Joe:
Or peel a banana.
[Laughter]
Laura:
Definitely.
Niall:
This sounds very strange, but actually you've -
Stephen:
Very 19th century.
Niall:
Yes.
Laura:
Yeah, it is.
Niall:
It's a historical case.
Laura:
Totally cool.
Niall:
Who is it you describe about - is it the Lady Palladino? She did something similar? Eusapia Palladino.
Laura:
Eusapia. Yeah.
Stephen:
Well, Eusapia - like Kai - was a mixed medium. That is, she admitted cheating on occasion when she could get away with it, when she didn't like the investigators. But the difference between Eusapia and Kai is that, Eusapia was willing to produce phenomena under conditions much tighter than any to which Kai has so far agreed. So table levitations would occur when no one was touching it. She had investigators draped all over her at one point. One was controlling her from the left side, one was controlling her from her right side, the other was sitting on her lap and she was tied to the chair; and tables would still levitate at distance and objects would move out of the cabinet behind her and so forth.
And she would also work in decent electrical illumination.
Laura:
Yeah, that's what I was going to ask - why does Kai insist on the darkness? We do everything we do in a fully lighted room.
Stephen:
Right. Well again - see, this is the problem. Kai, on the one hand, wants to claim that he's not as prodigious a medium as the talents, as the greats from the past, like D.D. Home and Eusapia Palladino. So he thinks he's more likely than they are to be subject to various constraints like the inhibiting effects of infrared. Although I've recorded the table levitation in infrared with him and he likes red light for séances; and the red lamp that he uses generates more energy in the infrared spectrum than the beam from my infrared high resolution camcorder. So these are not necessarily rational. But now I think we have to view them with a certain amount of suspicion. So Kai can make that go away if he is willing to produce things in better illumination and ostensibly -
Laura:
Where does he live?
Stephen:
He lives in Germany.
Laura:
So, you'd be coming over here to see him again? We're in France, you can just drop in and we'll chat about some of these things.
Stephen:
Well, I'll keep that in mind.
Laura:
We'll show you what we do.
Stephen:
Well, that's cool. Alright, I'll keep that in mind. If we have another series with him it would be back at the farmhouse in Austria because that's a really secure location.
Laura:
Yeah, yeah.
Joe:
Yeah. I don't know, I had a question -
Stephen:
It's hard to know where to go after that.
Laura:
Yeah, it's so amazing.
Joe:
Yeah. Well, the thing about the ectoplasm: does the ectoplasm stay around?
Stephen:
It eventually disappears, usually in the final stage of cabinet séances, where Kai is covered in a kind of netting or cocoon that stretches from the top of his head to the bottom of his feet. And then usually it disappears instantaneously behind the curtain.
Now I think it would also be very compelling if we would be allowed to see the re-absorption of the material into his body. I think that would be as convincing as anything he could do. Otherwise we have to remain open to the possibility that he is somehow swallowing it - surviving the strip search that follows - and then, in the privacy of his own bathroom, just regurgitating again.
Laura:
I don't think that's happening. I think it's real.
Stephen:
Well I'm inclined to also, but given the current - and I think justified - state of suspicion with respect to some phenomena, we have to be extra cautious about the rest. This is the problem Kai has created for himself.
Laura:
Yeah, I know. That's not my particular talent, mine is kind of different. But I have seen and experienced so many things. And I am not a dissociative, I am not even hypnotisable. So I am always on top of what's happening with a very alert conscious attention. And yet I have seen and experienced some things that are surprisingly strange. I know, as they say, 'shit happens'.
Stephen:
Don't misunderstand me; I am perfectly open to the paranormality of the ectoplasm. I hope that's the case. I think we need, at this point, to hold Kai to a higher evidential standard than he has so far been willing to submit.
Laura:
Yeah.
Joe:
I still find it amazing that people like you, who are investigating the 'paranormal', in quotes, have to go to these lengths to try and prove the reality of it - or at least, that is certainly not fake - before anybody in the scientific community, or the scientific community as a whole, would take these kinds of things seriously and least try and investigate them and come up with a theory of what these might mean.
Laura:
But they won't!
Joe:
But it's amazing!
Laura:
Even if you prove it, they won't, because it's been done. Look and what William Crookes did for crying all night?
Joe:
I know but that's crazy!
Stephen:
That's right. That's what's amazing, that it's still going on. There is ample evidence now from the past - never mind the present cases - for taking this stuff seriously. And in the past, it was harder to do the magic trick.
Laura:
Exactly.
Niall:
Exactly. In the past they didn't have the technology to do such fakery.
Stephen:
Well, I tell you my favourite case? From the guy named Crookes?
Laura,
Niall:
Yeah.
Stephen:
This is Crookes' accordion test with D.D. Home. D.D. Home ostensibly would make an accordion float around the room - often untouched, sometimes held at the end away from the keys - playing melodies on request. Now Home claimed that the 'power', so-called, was strongest under the séance table. That, understandably, can sound suspicious but Crookes, being the clever researcher he was, figured that it's better not to force Home any more than necessary out of his comfort zone. So here's what he did:First of all, he bought a new accordion for the occasion, so nobody could claim that this was one of Home's props. Secondly, he went to Home's apartment, watched him change clothes, to make sure he wasn't concealing devices on his person. Although this is 1871, so it's not clear what kind of relevant devices could possibly -
Laura:
Like what kind of device could he conceal?
Joe
,
Niall:
Yeah!
Stephen:
Right, exactly. Then he brought Home to his house constructed under a cage made of wire and wood, which fit just under his dining room table. There was room for Home to get his hand in under the tabletop and then the cage to hold the accordion at the end away from the keys. It's too bad you can't see the helpful gestures I am making here.
There wasn't room for Home to get his hand all the way into the cage and manipulate the keys. There were nine observers present; two stationed on either side of Home so they could see that he wasn't taking his feet out of his boots. There was another observer stationed under the table with a lamp. And under those conditions, the accordion was seen to move in and out, the keys were depressed, sounds came out of the accordion.
Then Home was instructed to take his hand out of the cage, put both hands on the table. An electric current was run through the cage. And the accordion still flopped around inside the cage. Now I think that's one of the cleanest and most convincing experiments in the history of parapsychology. No magician has ever dared to try to duplicate that under conditions in which Home succeeded. And I think for good reason.
Laura:
Yeah! And he also did the test with the weight of the board.
Stephen:
The spring balance test, yeah.
Laura:
And the objections to that were, "Well, he didn't accurately measure the weight of the board." So it's just amazing the way they went after him - after he did these experiments - and accused him of, what was it, of being fuddle-headed because he'd been breathing too many fumes in the laboratories' or something. It's crazy!
Stephen:
Among many other charges, yeah. It's crazy.
Laura:
It's like what happened to - what's this guy - this Nobel prize guy, the physicist? Brian?
Ark:
Brian Josephson?
Laura:
Brian Josephson. Yeah, he gets a Nobel prize so he thinks that he can start doing a few things that really interest him. And immediately, in the Physics community, the rumours starts racing around that Josephson is having a nervous breakdown because he has become interested in paranormal phenomena. Can you believe that?
Stephen:
Not to mention cold fusion.
Laura:
Oh yeah! It's just amazing, and what I want to know is; how did those people like that get to be in charge of science?
Stephen:
Well, that's a complex story, but academia is extremely political and the cream doesn't necessarily rise to the top.
Joe:
You can say that again.
Laura:
Yeah!
Joe:
We still have Harrison on the line. Harrison, did you have anything else -
Stephen:
Did that address what you wanted, Harrison?
Harrison
: Yeah, that was great!
Laura:
That was cool!
Harrison
: I don't know if this might getting into too speculative territory, but thinking about ectoplasm - because it's been so long, at least that I am aware of - I am wondering if there were any series on what exactly this ectoplasm is? I know you were mentioning with the gold leaf lady, there are a couple of hypothesis about that; is it apportation or is it a de novo materialisation?
Or, in the case of ectoplasm, might it be constructed out of something out of the body, like a lot of mediums would lose weight; is there a connection there? And if it's this kind of de novo materialisation, it would appear in a séance as if matter is just coming into existence, at least some kind of matter. Might that have any kind of relevance for matter in general? Or is it like a totally different phenomenon?
Stephen:
It's a very good question. And I think one of the complicating factors is that we don't know to what extent 'experimenter influence' or prior beliefs of the medium play a role. Let me give you one of my favourite incidences from the past. You may know about the case of Kathleen Goligher, studied by a mechanical engineer, W.J. Crawford.
Ms. Goligher was an Irish medium who levitated tables, did some other interesting things. And Crawford wanted to know what mechanism allowed the table to levitate. And he even took pictures of the ectoplasm coming out of Ms. Goligher; seen to emerge from various of her orifices, move along the floor, brace itself on the floor and then lift the table as if it was a cantilever.
Now this was something that appealed to Crawford as an engineer. He gave a quasi-mechanical explanation of how the table was able to levitate. Meanwhile on the continent, a physiologist like Geley and Richet and Shrenck-Notzing, were investigating another medium Eva C. And she behaved much more biologically so there are descriptions, for example, of ectoplasm coming out of Eva C, forming a little hand with fingers that would wave and so on. Nobody at the time took seriously 'experimenter expectancy effect'. It would have been really interesting for the mediums to switch experimenters to see if Kathleen Goligher's ectoplasm would behave more organically in the presence of Shrenck-Notzing, for instance, and whether Eva C's ectoplasm would behave more mechanically in the presence of W.J. Crawford. So there was an interesting opportunity missed.
But all the mediums themselves have certain presuppositions about what's possible in the way of ectoplasm. Kai already knows the vast history of the mediumistic literature. And so his material resembles a lot of what's preceded him in the past.
The problem is that the term 'ectoplasm' covers a variety of things: some manifestations that look like they are paper cut-outs, some things that look like cheese-cloths, some things that look more clay-like. And it's not that we have a firm concept here with which we can really carefully say what 'ectoplasm' is. So I'd say there is still a lot more to discover. It may be able to take virtually any form, it may be able to appear on the medium. It may be able to come out of the medium. And that may just depend on what the medium and experimenter thinks is going on. We don't know.
Niall:
Yeah. A lot of these things seem to be very context specific, which is why it's so difficult to reproduce things experimentally.
Stephen:
Yeah, I think that's exactly right.
Niall:
And you write about that in the book I've been reading, The Limits of Influence. And you make the case in the beginning of the importance of non-experimental evidence. It's not to dismiss the importance in other scientific fields of experimental evidence, but that in this field there is already a wealth of data. And most of it, in fact the strongest data, happened spontaneously.
Stephen:
Well, most interesting things people do can happen only in real life situations. The famous parapsychological sceptic, C.E.M. Hansel, in a BBC documentary on a case for ESP, made this stupid remark. He said, "Well, see, he'd approve that anyone has telepathy. Just have them tell me what I'm thinking."
Laura:
Oh right.
Stephen:
And I'm really sorry the producer who was interviewing him didn't say, "Oh is that right Professor Hansel? Let's see an erection."
[Laughter]
Stephen:
I'm sure Hansel would have protested violently against drawing the inference from his inability to come up with an erection that he's simply unable to get it up.
[Laughter]
Laura:
Yeah, oh my god.
Joe:
Go ahead - you were going to say something, Stephen?
Stephen:
: Well, there are all sorts of abilities - and we know this, this is just common sense - that can only be studied in their natural context. If you want to evaluate tennis player's ability to return serves, you have to watch the person play an actual match; because some people practice better than they play, some play better than they practice. But you can't evaluate that particular athletic ability unless opponents are trying their hardest to win. And even then, it varies day to day.
So sexual performance, athletic abilities, musical ability, the ability to be witty, the ability to be kind; all these things vary from context to context. That's the norm for human abilities. Not what we can manage to get people to do in the straight-jacketed conditions appropriate to laboratory experimentation.
And it's premature in a way to bring parapsychological abilities into the lab because we have no idea what we're trying to take out of real life situations and into the lab. It may be totally inappropriate. Just as inappropriate as trying to study sexual performance in a laboratory context, or sensuality.
Joe:
Most of the research you have engaged in - most of the areas of parapsychology that you have researched - have been to do with people. Individuals - whether it's the gold leaf lady or Kai - and phenomena happening around people and possibly directly related to individuals. But have you looked at anything that could be termed or understood to be more objective? That's kind of 'out there' and not necessarily related to one individual that also comes under the phenomena or parapsychological phenomenon?
Stephen:
Two things: I had to make a practical decision at an early stage in all of this. Look, it may not come as a surprise to you to learn that the philosophy department at The University of Maryland did not have provisions in its budget for paranormal case investigations.
So I had to make a decision about how I was going to spend what little money I had to finance these things or just wait for a ride on the media's coattails, which I did sometimes, or waiting for grants, which I got sometimes. And I figured that the best use of my time would be to try to study people who were at least associated with fairly regular and more or less predictable or replicable phenomena - and that usually meant ostensible PK subjects. Not hauntings, not poltergeist cases that are usually much more sporadic. So that was a practical decision I made.
But you can be sure if, for example, a tree turned into Leonard Bernstein, for example, I'd be quick to investigate that.
Joe:
I think there's a flaw in my questioning because for anything to happen, anything that's paranormal, let's say - or described as paranormal - to happen, there usually has to be someone there to observe it and report on it. Right? So there is always the tenuous, or tentative, link between the person and the thing that is observed. So maybe there isn't any such thing as an objective kind of phenomena.
Ark:
Well, there is. There is - Big Bang.
Joe:
The Big Bang - yeah, nobody was around. [Laughter]
Laura:
There was nobody there to observe that! [Laughter]
Stephen:
Well, even if you had remote cameras waiting for the tree to turn into a human being; if PK phenomena are not limited by distance then it proves nothing.
Niall:
Well, there is one phenomenon that a lot of people report. And that's the UFO phenomenon. I find it interesting that you kind of bracketed a lot of the historical cases - like the ectoplasm of mediums and moving tables - to appear at around 1850 through 1930, and maybe a little bit longer.
Stephen:
That was the age of spiritualism, yes.
Niall:
And you don't hear about it so much anymore but from, let's say, 1940 onwards, you got the explosion in UFO sightings.
Stephen:
Yeah. Right.
Niall:
I wonder -
Joe:
If it kind of took over?
Niall:
Yeah! I wonder if in some kind of way, you got a change in -
Joe:
Manifestation.
Niall:
In manifestation of the parapsychological -
Stephen:
I see where you are going. It's an interesting conjecture. And fortunately a friend of mine in Las Vegas is John Alexander, who is as knowledgeable about all of this as anybody on the planet, but I'm not knowledgeable about it except in a very superficial way. So I can't pretend to really have a grip on what's going on there, much less the abduction phenomena. But clearly something interesting is happening and it may be just a cultural phenomenon filling in the gap.
But the physical mediumships never went away. It just went more or less underground. And there is a vibrant, if small, physical mediumship community happening internationally now. Kai is not the only physical medium out there, there are lots of them, but Kai is there only one who has been willing to submit to anything like serious scientific controls; not Stuart Alexander, not David Thompson - for god's sake - or most of the others. So that's the cool thing about Kai and why it's so upsetting that there was some trickery detected. It just complicates the whole issue for him.
Joe:
Can you say what the suspected trickery was?
Stephen:
Oh, it had to do with some moving lights during some cabinet séances, but there are some well known magic tricks that do exactly what Kai has been photographed doing. I can actually say but can't say why that it's indisputable that he did this. But presumably it happened - or hopefully it happened - only under some understandable circumstances and for a limited period of time. But because of this, we can now ask questions about the mediumship as a whole, which wouldn't have been quite so urgent before.
So if he was deploying these tricks at one point that means that the trance that he was in was not a genuine trance; he was feigning a trance. And if he was feigning a trance then, then we can ask: "Well, how often has he been feigning a trance?". And if he found out about that one trick; it seems unlikely that he would have found out about that one trick only. Even in the premeditated process of searching for it, he would have come across other possibilities.
So the whole situation is somewhat murkier. But I have to add that, even so, there are certain phenomena that seem not to be touched by any of these suspicions. It just makes it harder to make that case.
Laura:
Yeah, yeah. Let me tell you a little story about a survival case or a reincarnation case. I'm going to make it really short - maybe you can tell me what you think?
Stephen:
Okay.
Laura:
It's about my son. When my son was three years old, he used to jump up and down every time a plane went by and he would say, "I used to fly those! I used to fly those!". And as time went by, he started having some physical issues. And I was a little concerned about that. And along about this time, we began our channelling experiment. And finally we -
Stephen:
Is that what got you into it?
Laura:
No, they were just parallel things. So, one night, after a couple of years of the channelling experiment, when we had finally gotten really interesting things happening, I just casually asked about my son - because by this time he was a little older, he was nine by this time - and his claims to have been flying a plane. And I asked about his physical problem, which was like a leg and a hip thing. And the answer came was that, yeah, he had been a pilot. He had been a pilot in Vietnam and his plane was hit by a missile and his leg was torn off with the strike. And, of course, he died and so forth.
And the next obvious question is; when you're doing something like this you want to get some data, right? What was his name? And the answer came back: George Ray. And a year was given then - I don't have all the actual details right at the moment, to hand.
So I just put it aside and forgot about it for a while. Well, one of the people who was attending our weekly sessions decided to go and look. And he got the list of names from the Vietnam War memorial; all the people who had died in Vietnam. And he found a fellow on the list who was from Florida - Florida being where I lived, which was interesting - whose name was George Ray Kid, so it was George Ray and he had died in the right year and so on.
So it was really kind of interesting. At that point in time I had this journalist who would kind of follow me around, and writing about stuff I was doing. And he asks me, "Well, have you found out anything about these people?". Because we found out they lived in a town about two hundred miles south of us.
So we looked them up - well actually, what I did was I called the funeral home because I wanted to find out the details how this guy name George Ray Kid had actually died. And I called around the funeral homes to see if I could find anybody who had handled the funeral. And after one or two calls, I got the right one. And the guy, the funeral director, I ask him, "Well, did you handle the funeral for George Ray Kid?".
"Well, yeah, why do you want to know?".
And I decided just to tell him the truth, one of those instant decisions. "Well, I have this son and he said he used to fly planes. And now there is this information that he may have been..."
And of course, there were other details from my son. That he had a secret friend named Jayne and the dog - he had the dog's name, and he described the dog - he described his whole life, right?
Stephen:
: Wait, whose friend described this?
Laura:
No, my son had described all this.
Stephen:
Oh okay.
Laura:
He had a secret friend in this other life whose name was Jayne, and he had a dog named Sam and he had - all of these things that he had described. So I was telling that to the funeral director.
And he just says, "My god, my god! Well," he says. "You couldn't know it," he says, "but I am a personal friend of the family. Yes I handled the arrangements and everything you've just said is absolutely true. You don't know..." So he was all pretty amazed.
He says, "Do you mind if I contact the sister?" So he contacted the sister and she wanted to meet us. So I was really kind of a little off put by this, because it's one thing for a channelled source to say, "Oh yeah, died in Vietnam, pilot, blah, blah, blah..." And then you just put it aside and you forget - because this is my son. [Laughter]
You know what I'm saying here?
So here are these other people who are supposedly his family from another life, right? So we went down there and met them, went to the home were George Ray had grown up and my son felt this great familiarity. We learned that George Ray had a private name for the sister that only he used - nobody else knew - and that was Jayne, they had the dog named Sam. Everything that he told us turned out to be correct. And then we of course - the reporter and the photographer were with us - so we go out to the graveyard and they take a picture of my son standing on his own grave. Right? [Laughter]
Stephen:
Wow.
Laura:
It's just totally bizarre. And then - it was really interesting - so after all of this, when the journalist was getting ready to write out the story, he contacted the family again to send them the forms to sign for their permissions to publish photographs and so forth, and they refused. And the reason they refused was because their pastor had talked to them and explained to them that this was obviously a case of possession, that my son was possessed by some demon that was convincing him that he had been George Ray in a previous life.
Stephen:
I see.
Joe:
I can imagine that that kind of thing wouldn't go down too well with some people, you know?
Stephen:
Right.
Laura:
So, how is that for a case of survival? Where you remember so - and this was done with witnesses, the journalist, photographer, all of this kind of stuff. It kind of happened organically. Nobody was planning anything.
Stephen:
It's a very good case. Sounds great!
Laura:
The journalist, until this day, he still says to me, "I'll never forget the look on those people's faces".
Stephen:
So how old is your son now?
Joe:
Thirty-one or -
Laura:
Thirty, thirty - something like that, yeah.
Stephen:
So it's very unusual for the memories to last that long.
Laura:
Well, they -
Joe:
This was when -
Laura:
Most of this came out when he was little; from like three to nine or ten.
Stephen:
Right, but you said he still -
Laura:
Well he still has it. And I think the reason he still has it now, like memories and things like that, is because it was -
Niall:
Brought up and discussed.
Laura:
Acknowledged, it was discussed, it was accepted and so forth. But it doesn't really run his life at this point - it's like, "Okay, that was then, this is now." It's not an issue for him. But it was pretty dramatic at the time.
Stephen:
I can imagine.
Laura:
And the funny thing was we were standing there in this cemetery and looking at these graves, and George Ray had been buried next to his father whose name was Aaron - double A, R-O-N. And I came within a hair of naming my son Aaron.
Stephen:
Well, I can't really confidently comment on possible living agents, psi counter explanations. I'd need to think about that so that's really good. That's a good case.
Laura:
I thought it was a good case -
Stephen:
Yeah, I do too.
Laura:
Because it was so spontaneous, it was so organic - the way it developed - and then having our channelling experiment that was going on, that gave us the information. And of course, all we got were the first two names; we didn't get the last name. There's a flaw there. We asked, "What was his name?" And the answer was George Ray, but it turned out to be George Ray Kid. But everything else was matched.
Stephen:
:That's still good, that's still good. Yeah, very good, wow.
Joe:
Stephen, you've obviously come across a lot of evidence or data that -
Niall:
Cases, yeah.
Joe:
Cases or data that suggest strongly that there is life after death, that psychokinesis etcetera, is real; but I'm just wondering if you've have had any personal experiences other than that in your own life that would lead you to - before you started this, were you predisposed to believing in life after death?
Laura:
Well, he was doing channelling experiments with table tipping. And it worked!
Stephen:
Let me explain what was going on there. Well, the point of the question was, was I predisposed? And the answer is no. At the time I had my first table tipping experience, I was in graduate school busy writing a dissertation on temporal logic and the philosophy of time. I considered myself in those days to be a kind of hard-nosed materialist, not for any particularly well thought out reasons, it was just a kind of intellectual conceit I was cultivating at the time. And I knew nothing about parapsychology really.
So one day, a couple of friends came over. I lived in Northampton, Massachusetts, and my friends suggested it. We'd seen the only movie in town and there wasn't much else to do. And they said, "Let's play this game called Table Up." And what they meant was let's have a séance.
And so for the next three hours in broad daylight I watched my table rise in the air and spell out answers in response to questions. That made an impression on me but I was smart enough to know that I couldn't really discuss it with my mentors and practical enough to know that my first order of business was to finish my PhD, get a job, get tenure.
So I got my PhD, I published mainstream stuff in the best philosophy journals on logic and the philosophy of time and the philosophy of language. Then I got tenure and then I remembered that this event had happened back in graduate school. And if I considered myself to be an honest scholar or philosopher, I needed to come to grips with it. And I decided that if I was going to do a decent job with that, I needed to become a member of the community of scholars and scientists who were actively investigating the phenomena so I really knew what the latest theoretical and empirical developments were.
And so I've done that, and I guess I'm now about as much of an insider as it's possible to be in that community. That's how it got started; it wasn't that I was predisposed towards it, actually quite the contrary.
Laura:
So you've never had any personal experiences of your own, other than table tipping?
Stephen:
Not before that, at least not that I was aware of. Not before graduate school, no.
Joe:
Have you seen any ghosts or had any weird synchronicities, stuff like that, that fit into your own research but don't involve someone else, a subject.
Stephen:
Well, there was one. It is a complex synchronicity I describe in The Gold Leaf Lady. It's a hard one to explain very quickly. It had to do with a review I was writing of a book, a very bad book on synchronicity. Let's see if I can explain this.
We have to back up. I have to tell you that, I think it was 1971. A policeman in Jackson, Mississippi stopped a car that was weaving wildly down the street. And he discovered that the driver of the car was blind and was taking directions from the car's owner who was seated next to him but who was too drunk to drive.
[Laughter]
Joe:
Sorry, that's just - okay.
Stephen:
File that away for a moment.
Joe:
Yeah, okay.
Laura:
Is that true?
Stephen:
Yeah.
Laura:
Okay.
Stephen:
Fast forward to maybe ten or twelve years later, I'm on the coast of Maine, where I would usually go in the summers to practice piano and do some writing and just get away from stuff. And I was working on this book review of this very mediocre book on synchronicity. And I was thinking about it in the restaurant where I was having dinner and I struck up a conversation with the waitress - oh I should mention, I was feeling pretty super silly. It's about what a crappy book it was and how much smarter I was and so on. And thinking that most of the evidence for synchronicity was pretty much garbage.
So I struck up a conversation with the waitress and, probably in an attempt to be clever, I mentioned this incident that had happened twelve years earlier in Jackson, Mississippi. And she said, "Oh, you mean the case in court last week?"
And I said, "What do you mean? This was a long time ago."
And she said, "No, I was just in court and the case before mine was just what you described: a blind driver taking directions from the drunk owner of the car, who was seated next to him."
Now that started me looking into the frequency of blind and drunk driver cases and I couldn't find any others. I found some cases of blind drivers but they were quite different. So it looks like the universe was telling me not to be so glib about the evidence for synchronicity.
Joe:
Yeah, that's amazing.
Niall:
While you were writing a review about a book on synchronicity.
Stephen:
Yeah, and feeling very supercilious about the whole matter.
Joe:
Yeah, that's -
Stephen:
: So it was a kind of humbling experience.
Niall:
Yeah, you can't really extract yourself from what it is you are studying.
Stephen:
No.
Niall:
I'm sure you've had that realisation over and over.
Joe:
Yeah, it seems to me that these kinds of phenomena, that defy kind of human logic or human reason such as it is, should be seen in the universe - if you want to call it that - or reality or something beckoning humanity; to actually evolve further in their reasoning, to evolve in their understanding.
To me that that's the fundamental problem in the way science approaches this - that they tend to dismiss it and they tend to kind of at least not respect it in that field. They remain ignorant of it and don't make any progress. But these things that happen, a lot of them are quite subtle; leaving aside ectoplasm, poltergeist and things like that. The experience you just described can feel quite compelling to an individual and can hint at maybe something much more and something for people, humanity, to discover about the nature of reality. But so few people follow it and certainly science, the scientific community, actively thwart progress in that area.
Stephen:
Well, I think you hit on something important when you said that you can't really separate yourself from the phenomena you are investigating. In some ways, I think modern science has - for the past several hundred years - been trying to take human beings out of the causal network as much as possible by making causation as impersonal as possible. And we talked earlier about the irrational behaviour of people who are sceptical about this.
And I think part of the reason has to do with the fear of psychic functioning. PK or psychokinesis illustrates it dramatically. Look at it this way: if I can move a pencil a millimetre by thought alone, it's only a small step conceptually from moving from that to the idea of making somebody drop dead by thought alone.
So the very idea of any psychokinesis at all, forces us to entertain seriously a kind of magical worldview that most of us associate - and usually condescendingly - only with so-called primitive cultures. It's a worldview where thought can have malevolent or, indeed, lethal consequences. And where we might have to take responsibility for a range of occurrences for which most of us would just as soon be bystanders.
If I have a nasty thought about somebody and that person then has an accident; there are parts of the world where that idea goes down very smoothly, but not usually in industrialised countries. And I think really it scares the hell out of a lot of people and makes them behave irrationally. I know when I saw my table rise for the first time it scared me. It made no sense why it should scare me, but it did.
Niall:
It's just a shame that it does though because my impression from reading the cases in the late 19th century, that what we have taken seriously about William Crookes and others, were that the initial fear, excitements and jumping around, calmed down to the point where people would return to séances and they'd say to the medium, "Could you do that again?".
But this time they are not anticipating, they are not afraid of what might happen. They are actually on the lookout for catching the trickery, they're very rational about it.
Stephen:
But that's a safe context.
Niall:
Yeah.
Laura:
Wasn't it James [Michael] Faraday who agreed to sit in an investigation of Home and said that if he is forced to acknowledge that his abilities are real, that Home had to sign a contract in advance that he would disavow any further practice? I remember that story but I'm not sure of the details.
Stephen:
Yeah, I forget the details too.
Joe:
Yeah, it was something like that.
Laura:
But it was something like that. And Faraday was a staunch Christian. So those kinds of abilities are only allowed to God and human beings are these defective creatures that are not allowed to have that or claim that or participate in that.
Stephen:
The other thing is that there is a kind of naturalistic context in which these abilities or phenomena seem less intimidating, the séance room was one of them; because it's all too easy to think that these things can happen in the safe confines of the séance, but we don't really need to fear the possible omnipotence of thought outside the séance room.
And an example I have often used to illustrate what can be so unsettling about this; there is an old Yiddish distinction between a schlemiel and a schlimazel. The idea that a schlemiel is someone who has spilt soup all on himself, a schlimazel has it spilt on him. So the idea is that a schlimazel is a victim of impersonal forces of the world at large. And schlimazels really exist, I was actually married to a schlimazel at one point.
[Laughter]
In fact she was a kind of lightening rod for misfortune.
But I don't want to discuss that case, it could get me into trouble.
Laura:
Yeah, I was going to give you a little warning there. [Laughter]
Stephen:
I lived next door to a pair of schlimazels at one point and it seemed like everything they bought was defective. Their cars were always in the shop, even though they both drove Hondas. Electronic gear would fail to work right out of the box. A very solid wooden rocking chair broke within the second day on ownership with their infant child sitting on it.
And my favourite example of their 'schlimazelness', if that's even a word, the wife bought a poster-sized photograph of what she thought was the Golden Gate Bridge and she had it framed and put on the living room wall. I had to tell her, "Donna, that's the Brooklyn Bridge."
Now, many of you or maybe your listeners may not know that the idea of the buying the Brooklyn Bridge is an old image of the classic sucker. Somebody who falls for - somebody who says "Hey, will you buy the Brooklyn Bridge?"
Joe:
Yeah. [Laughter]
Stephen:
So here's a woman who both literally and figuratively bought the Brooklyn Bridge.
Laura:
Oh my god.
Stephen:
Now, so how do you understand that? Is this something they are doing to themselves in the way that we can do things to ourselves by making ourselves sick, psychosomatic ailments or self-healing? Or more unsavoury, is this something that was being done to them?
And there is no way really to decide, but that's the kind of naturalistic context in which these things can become particularly intimidating.
Laura:
Well, there's a couple of things. I don't know if you've read Gabor Mate's book, When the Body Says No, where he talks about exactly what you have just mentioned. Where the body-mind connection is so strong that you can have the genes and do all the bad things for a certain condition and not have it if you have a proper attitude.
Basically he examines the attitudes of people who suffer from different illnesses and he says that medical people know that there is a cancer personality, there is an arthritis personality, there is a Lou Gehrig's Disease personality and so on and so forth. And he goes through that whole thing and it is just really an amazing thing because it tells you how much the mind does control what the body does or experiences in a very, very personal and intimate way. And I'm sure that there are a lot of people who don't want to know that either, especially a lot of doctors.
Stephen:
Well, sure. And what a lot of people also assume is that if there is a mind-physical connection, it's safe or safer, so long as it is within the body, but once we let it outside the body - and I see no reason for confining it to the body - that's where it gets intimidating. Can we do this to somebody else? Do we seriously entertain the evil eye or hexing or something like that?
Laura:
Yeah. And there's another one that I just read about recently, this guy named Roy Sullivan who was struck seven times by lightning and survived seven times.
Stephen:
:Wow.
Laura:
That just boggles the mind! Because after the first time, he started being really careful and you'd think that would reduce his chances of ever getting struck again. But he in fact got struck six more times and he ended up committing suicide because nobody wanted to be his friend.
Stephen:
Well, you just have to say he gets a charge out of that. Sorry.
Laura:
[Laughter] That was just crazy! What is it about a person that could attract lightning?
Joe:
Yeah - there are mysteries upon mysteries.
Laura:
There are so many mysteries.
Stephen:
It is so symbolic. It's like God or Thor coming down.
Laura:
Yeah, Thor, or Jupiter sends us thunderbolts. It gets scary.
Joe:
Harrison has been very patient - he's still listening in.
Stephen:
Good for you, Harrison.
[Laughter]
I guess that means there is no tornado in North Carolina at the moment?
Harrison
: We missed those.
Joe:
Okay, good job. Harrison, any comments or anything? We don't want to leave you out in the cold out there.
Harrison: Well, how much time have we got left? I don't have a clock by me.
Laura:
Just a couple of minutes.
Joe:
We got about ten minutes.
Harrison
: Okay. Well, there was one other thing that I was curious about. Because, I wouldn't say I've read an extensive amount of the literature on parapsychology, but I've read a few books and some of the introductions like, let's say, Dean Radin's books or Richard Broughton - he wrote a pretty good introduction to parapsychology.
And reading those kinds of books, the subject of precognition and presentiment is presented in a pretty cut and dried way. But in your book, you talk about precognition in a pretty interesting way and one that I hadn't really thought about before then. I was wondering if you could talk a bit about precognition and maybe the presentiment experiments and how we should view that or interpret that rationally.
Stephen:
Well, precognition is actually quite a complex phenomenon. There are several explanatory options. One is, you might say, the default position - let's call that the retro-casual or backwards causation interpretation - according to which it's the future event that has casual consequences at an earlier time. So, forgetting about the presentiment experiments for a minute, it's as if the person who dreams about the plane crash, that dream was caused by the later plane crash.
Now there are lots of reasons - not perhaps conclusive - but interesting reasons for rejecting the idea of retro-causation. At least, rejecting the idea that it makes any sense in a psychologically explanatory framework. That's something I try to argue in Limits of Influence.
But if you reject the retro-causal interpretation of precognition then what are your options? Well, the options are what Jule Eisenbud used to call the active analysis. And the active analysis reinterprets precognition as one or more of several possibilities.
One would be a kind of psi-mediated inference where the precogniser does some real time psychic scanning of the environment and simply consciously or unconsciously draws some inferences from that. It would be like an engineer going onto the site of a building under construction, examining the blueprints, looking at what has been done so far, going home to take a nap then has a dream about the building collapsing.
And if the person says that the building will collapse, that doesn't mean that the building will collapse no matter what. It's a conditional statement actually. It means "the building will collapse unless..." and then fill in the blanks - "unless we change the design", "unless we use better materials", something like that. So in the case of apparent precognition, it might be that the precogniser of the plane crash is doing some real time psychic scanning into the thought processes of the passengers or some crew member, or the condition of the plane and so on, and just draws the obvious inference, that the plane will crash.
The advantage of that is that you don't get any apparent paradoxes. So what if the person precognises the plane crash and then you take the steps to prevent it? There is no paradox there because it was never an all or nothing prediction. The precogniser's prediction was like the engineer's prediction that the building will collapse.
The other possibility is that it's psychokinesis on the part of the precogniser - that the precogniser is bringing about the collapse or the crash of the plane. Now why would anyone do that, I hear you cry? Well, the answer is that, well, most of us are very civilised on the surface. Under the surface most of us are pretty fucking evil. Okay?
[Laughter]
I don't know of any real life saints personally and there may be some, but that doesn't characterise the majority of us. Most of us have had negative or malevolent thoughts at one time or another. And so the question is: how can those malevolent thoughts express themselves in reality and not cause us to worry about ourselves?
Well, the same way we often take out our anger upon surrogates. We might be angry at our spouse but take it out on somebody at work; it's much safer. Well, suppose the precogniser really wishes his mother were dead but knows that there is somebody on the plane who can serve as a surrogate for the mother and so causes the plane to crash. That person, the precogniser, is in the clear because he or she knew nobody on the plane and so on.
So that's the other psychological environment at which apparent precognition could express itself. And the question about the presentiment experiments is: to what extent must we reinterpret this retro-causally or can we interpret it as a kind of psychokinesis on the part of the experimenter?
It's a very messy situation theoretically and I don't know what to say. I really don't.
Laura:
So I dreamed about the explosion and destruction of the Challenger space shuttle a few hours before it happened, and I got up and watched it happen. Do you think I did it? [Laughter]
Stephen:
No. Remember, the other option is psi-mediated inference. It's funny, I mention those two possibilities and people always latch onto the PK possibility.
Laura:
I know! I'm jerking your chain.
Joe:
It's because they want to think they are all powerful.
Laura:
No. That's one of the things that really bugs me.
Stephen:
Yeah, but that's exactly the consequence when we find these things scary.
Laura:
Yeah. How can somebody like me know that?
Stephen:
Well, we don't know the answer to that. We don't know why looking at somebody's wrist watch helps a psychic hone in on things that are spatially and temporally quite distant from the wrist watch about the person. We just know that they focus on objects.
Laura:
Yeah. Just so you know, it doesn't happen a lot.
Stephen:
No. The point is they are focused on objects. We don't know how great remote viewers can describe remote locations whose coordinates' are presented as binary numbers.
Laura:
Yeah. Yeah, that's pretty bizarre.
Stephen:
So we don't know what that connection is. And until we know what that connection is, we really haven't a clue what to say about presentiment experiments and most other experiments in parapsychology.
Laura:
They are connected to the information field.
[Laughter]
Stephen:
Well, I'm glad you like that explanation.
Laura:
I think so.
Joe:
Well, listen, we're just about out of time. Stephen, thanks a million for coming on. It's been great.
Stephen:
:Thank you for having me, I appreciate it.
Joe:
And just for our listeners, you can check out Stephen's books, put his name into Amazon and there is a list of books there, and take your pick. They are all well worth the read.
Laura:
Immortal Remains is good! I'm reading it.
Joe:
Yeah, and The Gold Leaf Lady is good, but there are several others.
Stephen:
I think you should be commended because there are so few people like you, who are taking this subject seriously in the scientific or in the academic community.
Ark:
May I have a question at the end?
Joe:
Yes, okay. Question for Ark, sorry.
Ark:
Theoretical Physicist.
Joe:
Go.
Ark:
What should I do to become a member of this Parapsychology Society?
Stephen:
Apply. Go on the website and see what's necessary. It may be even better for you to apply for membership in the Society for Scientific Exploration. The journal I think might be of more direct interest to you because it deals with a whole bunch of things, lots of hypotheses in physics of the 'Einstein was wrong' variety.
Laura:
We like that.
Stephen:
It deals with UFOs; it deals with cryptozoology; it deals with parapsychology; it deals with a whole bunch of things. So, it's a hell of a journal and a great society. I recommend it strongly. And you can download and view all but the most recent journals for free online.
Ark:
Absolutely fantastic!
Laura:
Once you become Emeritus, you can do what you want.
Stephen:
I could do what I wanted before. The only way I could have been fired would be to sexually molest the sheep in front of my students.
[Laughter]
Joe:
Okay, God forbid, yeah.
[Laughter]
Okay, alright.
Niall:
Thank you, Stephen!
Joe:
Stephen, thanks again. Thanks to our listeners and thanks to our chatters. We're going to be back next week with another show. Until then.
Niall:
Take care of yourselves.
Joe:
And have a good one. Same to you, Stephen.
Stephen:
Bye.
Joe:
Bye-bye.
Laura:
Bye-bye.
Stephen:
Bye. Thank you.
Laura:
Thank you!