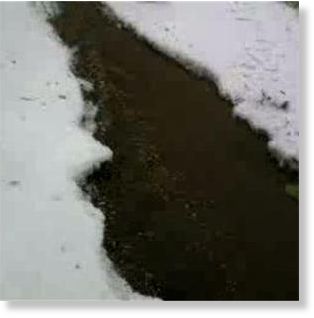 "The flooding in Varna, Bulgaria, is all over the MSM news in the Netherlands, but not a single word about the June snowfall in Bulgaria," says reader Argiris Diamantis.
Snow in June!
19 Jun 2014 -
Unique footage
of the flood through the eyes of photographers and readers of
Trud
Up to 40 cm (16 inches) of new snow
20 Jun 2014 - Up to 40 cm new snow in places above 1500 meters altitude in Smolyan.
In Pamporovo Pass and the road Smolyan - Mugla cars can pass only with chains, without cargo trailers,
reports Agency "Road Infrastructure".
Snow falling over most of the country
20 Jun 2014 -
Snow is falling over most of the country
. Temperatures are in the range from - 13 ° C to +4 C °. Weather is cloudy over the country.
The roads are snowy and icy
, but Traffic Police ensure that pavements are cleaned and sanding.
Thanks to Argiris Diamantis for these links