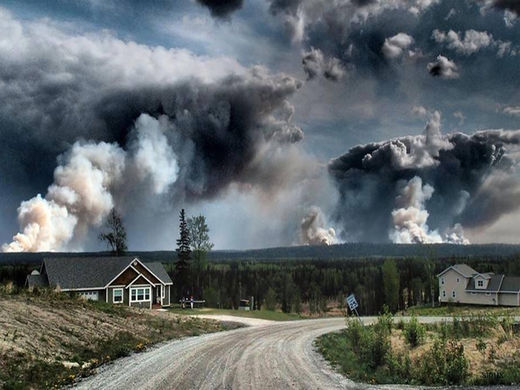 A huge fire burning in Alaska's Kenai National Wildlife Refuge has exploded in size and now covers 243 square miles - an area bigger than the city of Chicago. The Funny River fire in the heavily forested reserve south of Anchorage is just 30% contained and authorities have ordered the evacuation of around 1,000 structures, the
AP
reports. The fire isn't unusually big by Alaska standards, a state spokeswoman says, but it is occurring much earlier in the year than usual; unusually dry conditions, accompanied by high winds, are helping the blaze to spread.
Some 900 people have been evacuated from an area near the city of Soldotna, and it's not clear whether they will have homes to return to when the fire is contained. "Living there, you have in the back of your mind it's one way in and one way out - and it's surrounded by forest," a 71-year-old resident who fled his home in a pickup truck carrying clothes, photos, and a trailer with two ATVs tells the
Anchorage Daily News
. "It's still not a good feeling when you're deciding what you can take, what you can't take, and what you may leave."