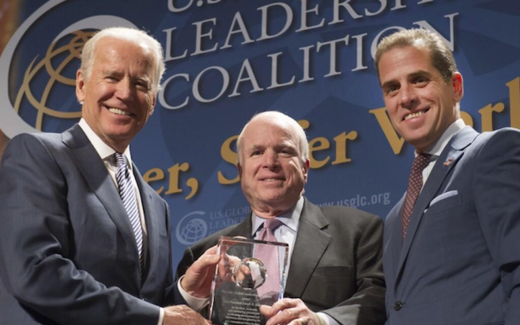 The youngest son of U.S. Vice President Joe Biden, Hunter Biden, has been appointed head of legal affairs at Ukraine's largest private gas producer - a move he said would benefit Ukrainians and the country's economy.
In a statement published on its website, Burisma Holdings announced Hunter Biden would join its board of directors and head the company's legal unit.
"As a new member of the board, I believe that my assistance in consulting the company on matters of transparency, corporate governance and responsibility, international expansion and other priorities will contribute to the economy and benefit the people of Ukraine," Hunter Biden said in the statement.
Burisma owns several Ukrainian oil and gas companies, including Esko Pivnich and Pari, Lenta.ru reported Tuesday. The company also has assets in Ukraine's Dnepr-Donetsk, the Carpathian and the Azov-Kuvan basins.
Burisma produced 11,600 barrels of oil equivalent, or boe, in 2013 and was planning to increase its production in Ukraine by 35-40 percent in 2014, U.S. financier and member of the board of directors Devon Archer told newspaper Capital in late April.
Hunter's father, as U.S. Vice President, has repeatedly rebuked Russia for its reported involvement in Ukraine and has pledged to support efforts to reduce its dependency on Russian energy.