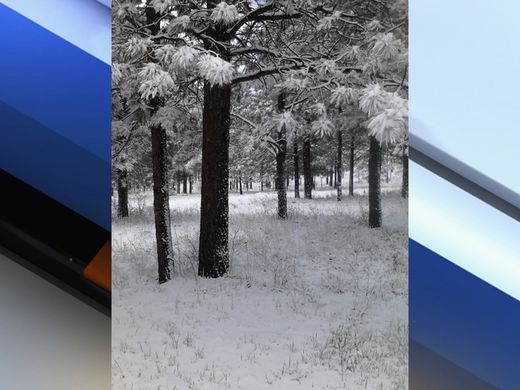 Flagstaff is blanketed in white after the National Weather Service confirms at least
five inches of snow
fell on Saturday.
Flagstaff hasn't seen this much snow since Christmas.
Conditions were most dangerous on the highways in the afternoon, with low visibility and blowing snow and
winds up to 50 miles an hour in some spots.
In downtown Flagstaff, the aftermath left parked cars covered in snow, and locals breaking out the winter wardrobe again.
The huge temperature drop caught some people off-guard.
"It's snowing here, it's crazy!" said Sherry Neimier, who just moved to Arizona two weeks ago from Florida. "I didn't think I'd see snow, but I love it. It's cold as can be but it's awesome."
But some locals say they'll see snow on the mountains sometimes as late as July, so they're prepared for a storm anytime during the year in Flagstaff.