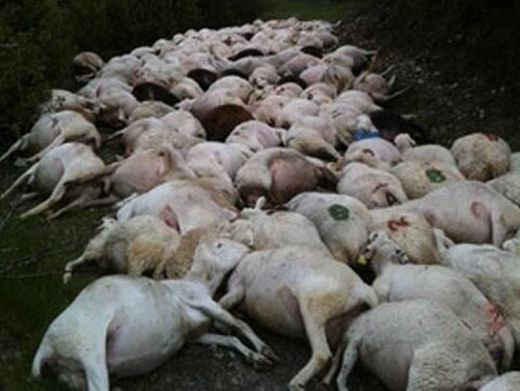 Lightning killed 114 sheep and 12 cows in an Aymara village in the Bolivian Andes, an official in the area said.
Dead sheep were scattered on the hill with the charred wool, said Friday by telephone to The Associated Press Panfilo Chura, secretary of the mayor of Achacachi, 80 kilometers north of La Paz where the community Yacachi Grande is located in which the phenomenon occurred on Thursday afternoon.
The lightning was so loud that it seemed that the sky was broken, a witness told the PAT television. The roar threw down the shepherd and flock Angelino Ventura, 80, who was unhurt owner. Ventura broke down in tears on Friday and said he lost all his cattle.
The Indians prepared the Friday afternoon an offering to the Pachamama (Mother Earth) before burying dead animals in a pit, Chura said.
In the highlands hailstorms and thunderstorms during the rainy season are common but never lightning killed sheep and oxen,
the official said.
Since its ancestors, the Aymara Indians of the Andes from the climate attributed to divine anger and usually make offerings to appease the gods of the mountains, according to anthropologists.
Source: AP