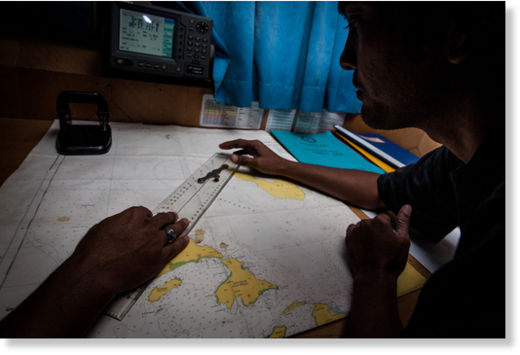 Malaysian Airlines Flight 370 is no closer to being found as the disappearance of the Boeing 777 carrying 239 people nears its two-week mark.
Pilot suicide, terrorism and hijacking are some possibilities that are being theorized to the plane as the search area expanded to 7 million square miles. White House Press Secretary Jay Carney said last week that "there are a number of possible scenarios that are being investigated as to what happened to the flight."
Rick Mathews, of the National Center for Security & Preparedness at the Rockefeller College of Public Affairs & Policy of SUNY Albany, tells CBSDC that there is another theory that should be put into play: the missing flight is being held for ransom by a group of individuals, maybe including people from the flight crew.
"You want to most likely hide the plane so that it will not be seen and get these people away from there. You want a place to prove life, confirm the fact that they are alive without giving away their location," Mathews told CBSDC, adding that this was an "internal hijacking" that might have been perpetrated by one or more members of the crew.
Mathews feels the hijackers will go public "anytime now" because the weight of the world and governments will be on them.
"If they are ransoming, they want to get away with this," Mathews explained. "They are not doing this as a suicidal play, they want to make use of this. They want to make sure they have a place for themselves."
Mathews believes whoever took the plane had an air strip prepared for landing and camouflage as to not be caught by satellites.
"It takes a great deal of coordination to hide a plane," he said.
Mathews said a part of him thought it could've been terrorism initially, but it's not indicative that a terrorist group carried this out because they would've exploited the situation by now.
Mathews also believes that if the plane did crash into the ocean, it would have shown up on imagery, helping to further suggest that the missing flight landed somewhere.
"The individuals who hijacked this plane had to have knowledge of how to disable certain things to make the plane appear to be normal and fly it relatively undetected," Mathews noted. "Nobody in real time noticed that this was an issue here."
Flight 370 originally departed from Kuala Lumpur, Malaysia on March 8 on its way to Beijing.
Malaysian investigators say the plane departed 12:41 a.m. and headed northeast toward Beijing over the Gulf of Thailand, but that it turned back after the final words were heard from the cockpit. Malaysian military radar data places the plane west of Malaysia in the Strait of Malacca at 2:14 a.m.
Malaysian Defense Minister Hishammuddin Hussein said Wednesday that investigators are trying to restore files deleted last month from the home flight simulator of the pilot, Capt. Zaharie Ahmad Shah.
CBS News reports that relatives of missing passengers began to get fed up with the lack of information coming from authorities, shouting at officials before the press conference before police escorted them out.
Laura Miller, a licensed clinical social worker, said it would be "devastating" for these families to never know what happened.
"It would be so difficult to know when to give up hope and start grieving. Denial would be such a powerful defense against the acceptance of such a tragedy," Miller told CBSDC.
Miller explained that these families could still get some type of closure, though.
"It is certainly possible for them to get some sort of closure, but it will require conscious effort at acceptance of loss and probably some sort of ritual that would have been involved in the grieving process had death been confirmed," she said. "It will be much more of a challenge to piece together meaning with the lack of concrete information on what has happened."
Miller also noted that the plane's disappearance could have a huge effect on people's fear of flying, especially after 9/11.
"I think this particular frightening incident may be especially anxiety-producing for some because it seems at present so arbitrary: it could have been those passengers, but it also could have been others. It could be me and it could be you," Miller said.
She continued: "When we hear about traumatic events happening to others, it is natural to immediately come up with ways it could not have happened to us - even when that's really not true - and in this case, that's pretty hard to do, mostly because the details of what happened remain so mysterious. Add to that that most Americans have 9/11 in their memories which I think we really experienced as a collective trauma."
Experts say the plane's disappearance will likely put pressure on airlines and governments to improve the way they monitor planes, including handoff procedures between countries. Flight 370 vanished after it signed off with Malaysian air-traffic controllers, and never made contact with their Vietnamese counterparts as it should have.
And if the plane is never found, liability issues will be a huge headache for courts. With no wreckage, it would be difficult to determine whether the airline, manufacturers or other parties should bear the brunt of responsibility.
"We have to find the wreckage soon while the flight recorder is still emitting this beacon, before currents wash the debris into different areas," "CBS This Morning" contributor Michio Kaku, a physics professor at the City University of New York, told CBS News. "Time is not on our side. We have to find the flight recorder, find the wreckage soon, or else we may never find it."