It was late afternoon on
Lake Kariba
when the thunderclouds started forming like ominous grey monsters on the horizon.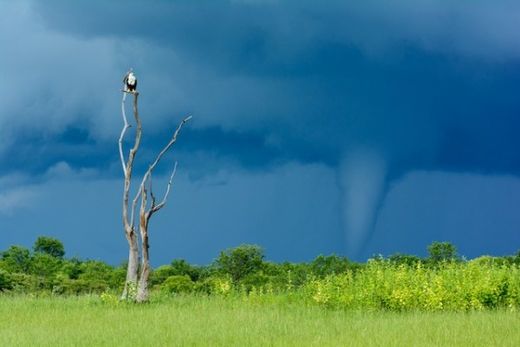 We were photographing a fish eagle perched on a dead stump, the amazing colours of the bird glowing in the soft afternoon light over Matusadona National Park in Zimbabwe. Beyond the fish eagle, the storm grew darker and we could see the rain coming down over the lake in torrents.
Suddenly, what seemed like a large tornado began to form at the base of the clouds, growing bigger and bigger as it reached the water. Roger de la Harpe was lucky enough to capture this sighting with amazing skill, the regal fish eagle providing the context and foreground of this rare African phenomenon.