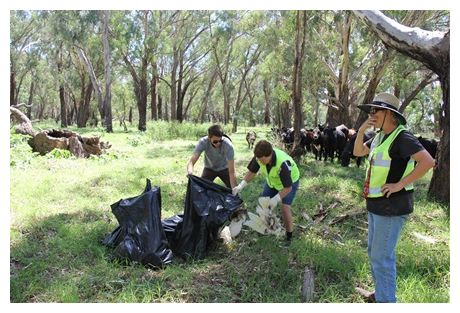 The Dubbo community have been asked to help solve a mystery that has resulted in the deaths of hundreds of native birds, including galahs, correllas and cockatoos.
While there were indications the birds died from ingesting a pesticide, a spokeswoman from the NSW Environment Protection Authority said they were still waiting on final test results to confirm the cause of the deaths.
"The early indication is that pesticide was involved...(and) hopefully we will have the test results soon," she said.
In the meantime, the spokeswoman asked for any members of the community with information to call the EPA's EnviroLine on 131 555 to help investigators.
The NSW Wildlife Information, Rescue and Education Service (WIRES) also called for people with information to step forward, as the number of dead birds continued to rise.
Nine days on from the discovery of birds falling ill from exposure to a harmful pesticide, the toll on native bird populations in the Dubbo area is nearing 600, WIRES advised.
The predominantly affected species is the little corella and with the number of deaths so high, this will have an impact on the local population.
Anna Felton, a WIRES rescue officer, said two adult raptors have also been found to have ingested the toxins.
"We don't know at this stage if this is because these Whistling kites have fed on birds that have been poisoned, or if they have fed on the same source as other birds," Ms Felton said.
"If it proves that the poison is being passed down through the food chain, this could be devastating for a number of other species including snakes, Tawny frogmouth and raptors."
Ms Felton said those who come across birds or other animals in need can contact WIRES Dubbo direct on 1300 556 686.