Albuquerque - There was fire in the sky last night following by a huge boom. It happened last night about 11:45 and it was captured by the Lamy Observatory. The streak across the sky has been classified as a Meteor Fireball.
The classification is often determined by how bright it appears. In this case it was brighter than Venus and even the moon.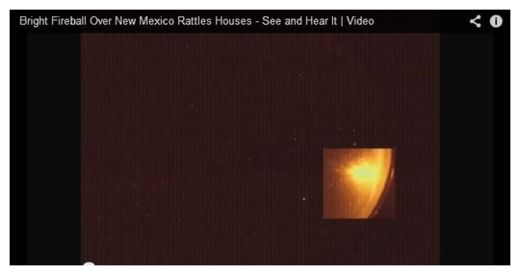 People in Albuquerque's north valley tell KRQE News 13 it was so loud their houses shook. They wonder if the meteor actually crashed here but there's no evidence it did.