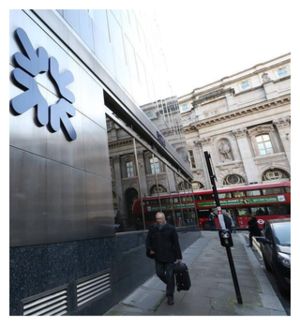 Glasgow - The largest food bank in Scotland, which exists to help feed the poverty stricken, has run out of food.
The food bank in Glasgow has been cleaned out because the
number of families asking for help has reached record levels.
The number of people requesting help via the Citizens Advice Bureau for food in January was more than half the number turning up to food banks throughout the whole of 2013.
The food banks are mostly run by the
Trussell Trust
, which runs 42 food banks in Scotland alone.
The alarming scale of poverty crisis in the UK led to the Glasgow City Mission closing its doors and unable to provide basic foodstuffs to those in need.
Almost 8,000 people in Scotland were helped in January alone by being offered tinned fruit, bread and other foodstuffs donated by others.
But following an appeal by the Glasgow Mission, schoolchildren in the city's schools collected food from parents to give to the charity to help with the shortfall.
In December the coalition government were
forced to deny
that the rising number of people using food banks was linked to welfare reforms.
The Trussell Trust had repeatedly asked Work and Pensions Minister, Iain Duncan Smith for urgent meetings to address the overwhelming rise in the amount of poor having to beg for food. To qualify for food bank handouts, applicants are strictly selected and their finances looked into before being offered any food.
The trust was refused any chance of a meeting with the minister, but instead received a sharp rebuke from him
accusing the trust
of "political messaging" and "repeatedly [seeking] to link the growth in your network to welfare reform."
However, a clearly rattled prime minister, David Cameron was forced to meet with Trussell Trust managers on Thursday after the clergy publicly blasted the government for
failing to tackle
the country's deepening hunger crisis.