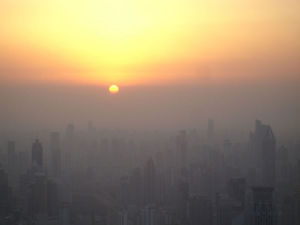 Cancer cases worldwide are predicted to increase by 70% over the next two decades, from 14m in 2012 to 25m new cases a year, according to the World Health Organisation.
The latest World Cancer Report says it is implausible to think we can treat our way out of the disease and that the focus must now be on preventing new cases. Even the richest countries will struggle to cope with the spiralling costs of treatment and care for patients, and the lower income countries, where numbers are expected to be highest, are ill-equipped for the burden to come.
The incidence of cancer globally has increased in just four years from 12.7m in 2008 to 14.1m new cases in 2012, when there were 8.2m deaths. Over the next 20 years, it is expected to hit 25m a year - a 70% increase.
The biggest burden will be in low- and middle-income countries. They are hit by two types of cancers - those triggered by infections, such as cervical cancers, which are still very prevalent in poorer countries that don't have screening, let alone the HPV vaccine, and increasingly cancers associated with more affluent lifestyles "with increasing use of tobacco, consumption of alcohol and highly processed foods and lack of physical activity", writes the World Health Organisation director general, Margaret Chan, in an introduction to the report.
Lung cancer is the most commonly diagnosed among men (16.7% of cases) and the biggest killer (23.6% of deaths)
. Breast cancer is the most common diagnosis in women (25.2%) and caused 14.7% of deaths, which is a drop and only just exceeds lung cancer deaths in women (13.8%). Bowel, prostate and stomach cancer are the other most common diagnoses.
"Despite exciting advances, the report shows that we cannot treat our way out if the cancer problem," said Dr Christopher Wild, director if the International Agency for Research on Cancer and joint author of the report. "More commitment to prevention and early detection is desperately needed in order to complement improved treatments and address the alarming rise in cancer burden globally."
Alcohol, obesity and physical inactivity are all preventable causes of cancer
along with tobacco
, the report says. Its authors call for discussion on ways forward, which could include taxes of sweet calorific drinks.