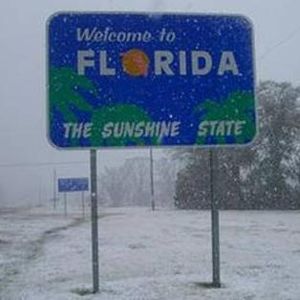 Schools, courts, government offices close in advance of possible winter weather
Schools, courts and government offices throughout the western Florida Panhandle plan to close because of anticipated snow and ice as a
polar vortex
grips much of the country.
The National Weather Service has issued a winter storm watch for the region. Forecasters say a
mix of freezing rain and snow
is expected Tuesday through Wednesday.
"The window for the bad weather extends from 7 p.m. Tuesday to 10 a.m. Wednesday," Local 6 meteorologist Troy Bridges said.
Schools in Santa Rosa and Escambia counties will be closed those days. Courts and many government offices also announced closures in advances of the wintry weather.
Officials in Florida's two westernmost counties have declared local states of emergency and are preparing to spread sand on icy roads and bridges. Winter weather shelters have also been opened.