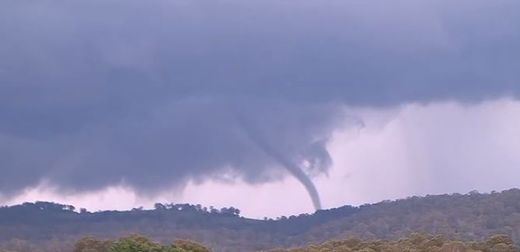 Michael Bath and I witnessed a tornado near the town of Ben Lomond, NSW, Australia. The footage above was filmed from a location just north of the village of Glencoe. Our initial intention was to film some powerful CGs from this supercell, but our attention was soon drawn to the formation of funnel clouds which eventually transitioned to a full blown tornado.
The wall cloud exhibited rapid rotation, easily the most rapid I've seen in this country, prior to putting down the tornado. This is a day that will go down in history as one of our most memorable chases in this country.
Australian tornadoes are rarely documented
so we are thrilled to be able to share our vision with you.