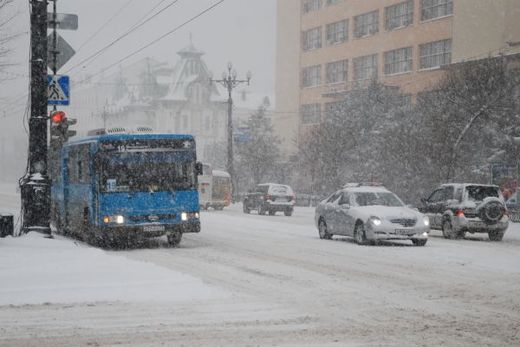 Translated from
here
Highways closed. Residents asked not to leave their settlements.
Federal highway between Khabarovsk and Komsomolsk-on-Amur closed on Thursday due to heavy snowfall. According to the Ministry of Emergency Situations of Russia in Khabarovsk region , the movement of vehicles will be prohibited until further notice.
Due to blowing snow and icy conditions on the roads, MOE has asked residents not to leave their settlements, drivers and pedestrians to be extra careful on the roads, observe speed limits, not to violate the rules of the road .
Meanwhile in Khabarovsk on some highways were formed congestion due to numerous accidents.
Also because of the snowstorm observed disruptions Khabarovsk Airport.
Thanks to Argiris Diamantis for this link.