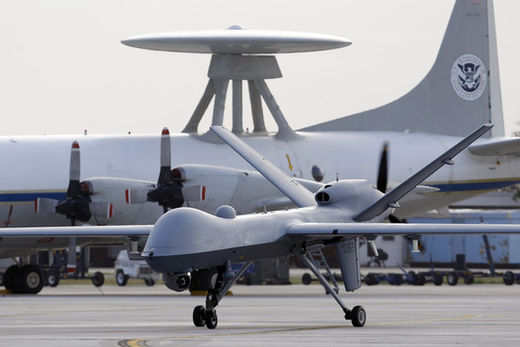 Peshawar:
Pakistan
intelligence officials say a pair of missiles launched by a US drone hit a militant hideout near the Afghan border and killed six
suspected
militants.
The officials say the missile hit a sprawling compound after midnight Thursday near the border town of Ghulam Khan in the North Waziristan tribal region.
They say the identity and nationality of the slain men was not immediately known.
The officials spoke on Friday on condition of anonymity because they were not authorized to brief reporters.
North Waziristan is a tribal region home to a mix of Pakistani, Afghan and al-Qaida-linked foreign militants.
The US drone program has caused extreme tension between Pakistan and the United States. Washington says it needs to use the unmanned aircraft because Pakistan refuses to engage fighters militarily.