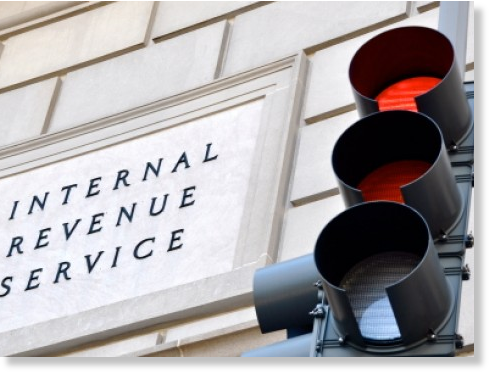 The IRS will not deliver documents requested by top Senate Finance Committee members on the agency's targeting of conservative groups by Friday, committee aides said.
Finance Chairman Max Baucus (D-Mont.) and the panel's ranking member, Sen. Orrin Hatch (R-Utah), had asked the IRS for a wide range of information in a May 20 letter - 41 questions in all.
The senators' requests included details of any communication between the IRS and White House officials about the singling out of Tea Party groups seeking tax-exempt status. In the letter, Baucus and Hatch asked for the agency to answer by Friday.
"It's disappointing that the IRS failed to produce any of the documents requested by the committee," the press offices for Baucus and Hatch said in a joint statement. "This is an agency that revolves around making the American taxpayer meet hard deadlines each and every year when they file their taxes, oftentimes penalizing those that are late."
"The IRS needs to do much better," the statement added.
IRS officials also did not meet a deadline for documents set by the top tax-writers in the House Ways and Means Chairman Dave Camp (R-Mich.) and the committee's leading Democrat, Rep. Sandy Levin (Mich.). Camp and Levin had asked the agency for documents on how it vetted conservative groups by May 21.
Baucus and Hatch sought all the additional questions that the IRS asked groups applying for tax-exempt status from February 2010 on, and details on phrases the agency used in flagging groups for extra screening as well.
The two senators are seeking a wide range of documentation, including phone logs, emails, calendars and datebooks.
Both veteran lawmakers sharply questioned the IRS brass in charge when the targeting occurred at a Senate Finance hearing last week, with Hatch saying that the agency's leaders had lied to him "by omission." Hatch and other Republicans began raising questions about the IRS's treatment of Tea Party groups last year, but the IRS only publicly disclosed and apologized for its extra scrutiny three weeks ago.
Danny Werfel, the new acting IRS chief, started in the position last week, and is currently engaged in a top-to-bottom review of the agency, as requested by Treasury Secretary Jack Lew. Werfel is scheduled to testify for the first time in his new role on Monday, as lawmakers look to bring their investigation of the targeting back into the public eye.