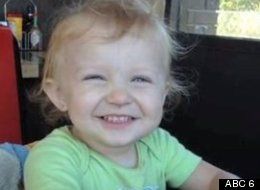 A mother in Citrus County, Florida, has confessed to killing her 2-year-old daughter by smashing the girl's head into the wall, deputies say.
Chelsea Huggett, 21, has been charged with murder
and child abuse in the death Aliyah Marie Branum, WTSP reports.
Deputies were called to Huggett's Hernando home April 26, and say
Huggett initially told them that her boyfriend had poisoned the toddler
with bug spray, the
Chronicle Online
reported, then claimed that the perpetrator could have been her roommate. The girl died later that day.
Huggett, who is eight months pregnant, was arrested May 2, however, after she allegedly admitted to investigators that she had shaken her daughter, head butted her and smashed her head into a wall because of the 2-year-old's "whining."
A booking photo of Huggett shows that she has her daughter's first name tattooed on her chest
.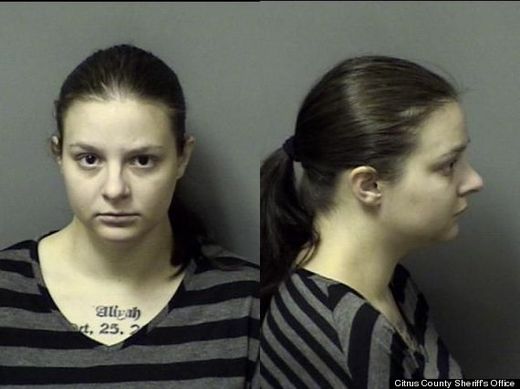 An autopsy of the girl showed that she had a fractured skull and hemorrhaging on her brain. She also had bruises covering her entire body. A coroner determined that her
cause of death was excessive trauma
, according to ABC 6.
A former coworker of Huggett told Bay News 9 that she had
noticed the woman abusing her daughter last year and had reported the abuse
to authorities at the time.
The coworker, whose name has not been released, said she called the Department of Children and Families in August after she saw Huggett hitting her daughter in the back and covering her nose and mouth to stop her from crying. She told Bay News 9 she called a second time after Huggett left her daughter sitting in a dirty diaper for hours.
DCF confirmed with the station
that they opened an investigation that month, but found no signs of child abuse.
They opened another investigation in January related to "living conditions" and a mark on the toddler's neck, but again say they found no evidence of abuse.