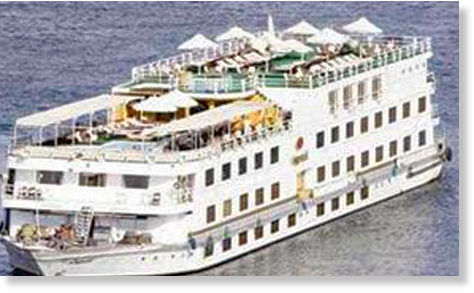 Rescue team successfully offloads 112 passengers from sinking vessel near Upper Egyptian city of Kom Ombo.
A cruise ship carrying 112 Egyptian passengers sank in the Nile River on Tuesday evening after crashing into large rocks, Al-Ahram's Arabic-language news website has reported.
The accident is reported to have taken place near the Upper Egyptian cities of Kom Ombo and Aswan.
Head of Aswan's security directorate, Hassan Abdel-Hai, told Al-Ahram that all passengers had safely disembarked from the sinking vessel - dubbed the "King of the Nile" - with the help of a rescue team.