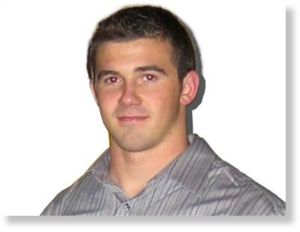 The Pentagon on Monday identified the U.S. Navy SEAL who was killed in the rescue of an American doctor in Afghanistan as a highly-decorated 10-year veteran from Pennsylvania.
Twenty-eight-year-old Petty Officer 1
st
Class Nicolas D. Checque, of Monroeville, died Sunday of combat-related injuries sustained while supporting operations in Afghanistan, the Pentagon said in a release.
Checque was assigned to an East Coast-based Naval Special Warfare command, the statement said. Checque had been awarded the Bronze Star, among many other commendations, the release said.
The rescue operation was launched when coalition forces reported that Dr. Dilip Joseph was in imminent danger.
Joseph, who worked with the non-profit Morning Star Development of Colorado Springs, was kidnapped Wednesday along with two Afghan staff members -- one is part of the medical team, the other part of the support team. Joseph has been the non-profit's medical adviser for three years.
Morning Star said the team of three had been returning from a visit to one of its rural medical clinics when the kidnappers stopped their vehicle. The three were then taken to a mountainous area about 50 miles from the Pakistan border, Morning Star said.
Contact between the hostages, their captors and the non-profit's crisis management team started immediately,
according to a statement on Morning Star's website
. On Saturday evening, two of the hostages were released. The two men then made their way out of the area and were taken to a police station.
At least six people were reported killed in the operation to rescue Joseph, the third hostage. It is unclear whether that number includes the American soldier. Morning Star said the two staff members were released earlier.
In a statement Sunday evening, President Barack Obama said: "Yesterday, our special operators in Afghanistan rescued an American citizen in a mission that was characteristic of the extraordinary courage, skill and patriotism that our troops show every day."
Two Taliban leaders were reportedly taken into custody.
Defense Secretary Leon Panetta issued a statement Sunday evening commending the U.S. Special Operations that carried out the raid. He said he was deeply saddened by the SEAL's death.
"I also want to extend my condolences to his family, teammates and friends," Panetta said