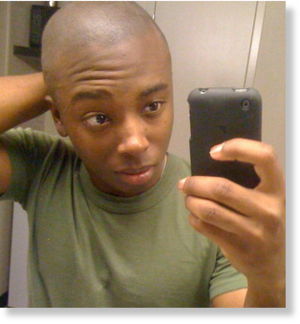 Old Bridge, New Jersey - An ex-Marine wearing desert camouflage opened fire at a supermarket in New Jersey early Friday, killing two of his co-workers and himself as other terrified store employees ran for cover, authorities said.
Terence Tyler, 23, left his shift at a Pathmark store in Old Bridge Township about 3:30 a.m., drove off and returned 20 minutes later to the closed store with a handgun and a semiautomatic rifle similar to an AK-47, Middlesex County Prosecutor Bruce Kaplan said. About 12 to 14 workers were still there.
He first fired outside the store at an employee, who ran inside and warned co-workers as Tyler kept firing and entered the store, Kaplan said. Tyler stopped at one of the supermarket aisles and fired at five other workers, killing Christina LoBrutto, 18, and Bryan Breen, 24, as other workers hid, officials said.
"I do not believe that they were specifically targeted. I believe everybody in the store was a target," said Kaplan.
After firing at least 16 shots, the gunman then drew his handgun and killed himself, the prosecutor said.
Tyler was discharged from the Marines in 2010 after just under two years in the service, the Marines said. His uncle, Christopher Dyson, said he had left after suffering from depression.
But Tyler, who lived with his uncle, also a Pathmark employee, was happy with how well he was getting paid, Dyson said. "He wasn't sad," he said.
"I don't know what triggered him to do what he did."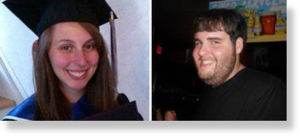 His cousin Shanteya Dyson, who lives in New York, said Tyler had been hospitalized during his time with the Marines and was never happy there.
The cousin said Tyler, whose father died when he was young, had not been the same since his mother died of cancer about five years ago.
"That was his best friend. He was always a quiet guy. But he got more quiet. He really didn't speak at all. He was just blank," said Shanteya Dyson, 26. "I wish it didn't turn out this way."
Tyler moved to an apartment near the Pathmark earlier this summer, neighbors said. Kaplan said he had worked for less than two weeks at the store.
Tyler, an infantryman from Brooklyn, never served overseas, said Marine spokeswoman Capt. Kendra Motz. She wouldn't comment on the circumstances of his discharge.
Source: The Associated Press