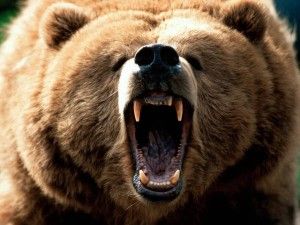 A backpacker hiking inside Denali National Park was killed by a grizzly bear after a violent struggle, the park said in a statement Saturday. The death was the first fatal bear mauling inside the huge park in Alaska.
Rangers discovered the body after three day-hikers found a backpack, as well as torn clothing and blood, along the Toklat River on Friday afternoon,
the park stated
.
The rangers arrived at the site Friday night but were unable to immediately recover the remains due to the presence of at least one bear in the area and the approaching darkness.
All hiking in the area was banned until further notice.
The park estimates that some 12 grizzlies have been residing in the area this summer.
Besides recovering the remains, park rangers were also trying to locate the predatory bear.
Denali in June saw the tragic deaths of four Japanese climbers swept up by an avalanche on Mount McKinley.