I just got off the phone with Colin Henderson, who is frenetically monitoring breaking news in Oklahoma, where yet another patient at Scientology's flagship Narconon drug treatment center has been found dead.
Jeanne LeFlore of the McAlester News-Capital broke the news earlier today
that Stacy Dawn Murphy, 20, had died at the facility, which is in the town of Canadian.
By the time that news hit, Henderson was already sending out messages to Oklahoma state officials, putting even more heat on them now that at least three deaths have occurred at the Narconon center since this past October.
"This young lady's death is on the hands of the Oklahoma Department of Mental Health Substance Abuse Services for their inaction after two previous deaths," Henderson tells me.
Henderson himself was a patient at the center in July 2007. Since then, he's been trying to get the word out about Narconon's quack science, its reliance on low-paid non-medical staff, rampant drug abuse among patients, and dangerous conditions for patients in withdrawal.
His efforts resulted in a recent three-part series by Marisa Mendelson at the Fox affiliate in Oklahoma City. "That scrutiny definitely helped," Henderson says, but now he's angry that another patient has died while most of his messages to state officials have gone unanswered.
Today, he says, he and David Edgar Love were talking on a Skype call at about 2:40 pm when they were tipped by one of their Facebook sources with connections inside the Narconon facility.
"We were told a woman had died of an overdose in the withdrawal unit this morning. I called the sheriff's department, and they confirmed that there had been a death," Henderson says. "I started making immediate phone calls to state officials, including the governor's office."
LeFlore reported that the death is under investigation by the Oklahoma State Bureau of Investigation.
Stacy Murphy was from Owasso, Oklahoma, and I found this photo of her at her Facebook page...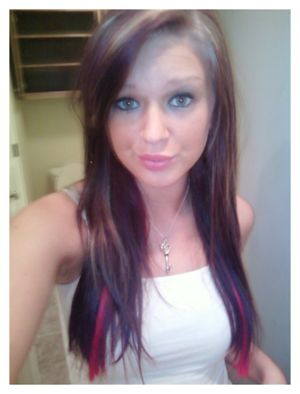 Henderson says that he's been sending hundreds of messages about Narconon's unscientific methods and its real purpose -- to recruit patients into Scientology -- and has targeted in particular his state representative, T. W. Shannon, who is slated to become Oklahoma's next Speaker of the House if Republicans hold a majority after the next election.
Henderson says this is the last thing he received from Shannon, an e-mail sent March, 2011: "Don't have enough info to form an opinion. In general, I support faith-based treatment programs as statistics prove they have some higher rates of success. I don't see a problem with facilities being up front regarding their priorities."
"That last line shows that he hasn't read a single thing about the place," Henderson says -- Narconon centers always downplay their connection to Scientology, and patients around the country are often referred to the centers by parents or courts while completely unaware that they are putting vulnerable people in the hands of Scientology recruiters.
Now, Henderson says, Murphy's death may finally make Shannon take another look at this "faith-based" facility.
"When I called today, his executive secretary said that Shannon was on the phone with the Department of Mental Health for the first time, discussing Narconon."
And Scientology's drug treatment center may have even more to be concerned about: on August 24, Henderson tells me,
David Love is coming to town
.