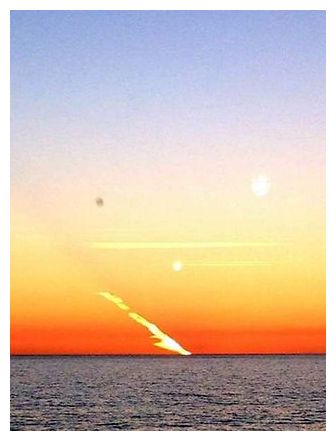 This fiery streak in the sky amazed Perth beachgoers at sunset as a suspected meteor plunged into the ocean off the WA coast.
Pip Moir posted this photo she took at Cottesloe Beach to Twitter shortly after 6pm as puzzled onlookers debated what caused the colourful phenomena.
A spokesman for the Bureau of Meteorology said the weather bureau's radar would not pick up a fast moving object like a meteor.
Daniel Jongue, manager at The Naked Fig Cafe, said he noticed ''something on the horizon'' just before sunset. He said the fiery trail took about 20 minutes to dissipate.
''It looked like vapour. It was red, orange and yellow and quite beautiful,'' he said.
Perth Observatory and Astronomy WA could not be reached for comment last night.