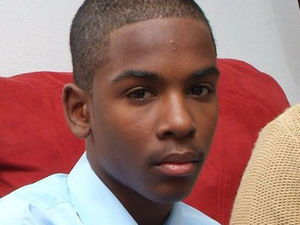 For allegedly stripping a 14-year-old boy half-naked, forcing him to lay face-down in a swamp and then beating him before leaving him for dead, two NYPD officers are paying $5,000 each in reparations.
Officers Richard Danese and Thomas Elliassen of the New York Police Department will have to pay no more than $5,000 each to settle a federal lawsuit stemming from a 2007 incident that ended with Rayshawn Moreno, at the time only 14, wading alone through a dark Staten Island swamp after the authorities decided to dish out some under-the-table treatment to reprimand the teen.
Five years ago, the officers say
they apprehended Moreno for allegedly throwing eggs at passing cars on Halloween night. Rather than returning the suspect to his parents, however, the cops took matters into their own hands. According to the boy, the officers placed him in their patrol car, drove him to a swamp and then stripped him of most of his clo[thes] before assaulting him and driving away.
"It was dark and desolate,
" attorney Jason Leventhal describes the scene to the Staten Island Standard.
"Clearly the defendants chose this location so that no one could find them."
The case against the cops went to trial shortly after, but because Moreno refused to testify, both officers escaped felony charges.
"He didn't want the officers to go to jail,"
Assistant District Attorney Mario Mattei said at the time
"[He believes] they should go about their lives and he should go about his."
Without Moreno's testimony, the officers were issued only a slight reprimand and indicted for unlawful imprisonment and endangering the welfare of a minor, avoiding charges of disorderly conduct and any felonies that could have faced after the teenager taking the stand. A civil lawsuit was later filed in Brooklyn federal court, however, which has officially ended this week with officers only paying a small percentage of their pay to Moreno.
On top of the $10,000 to be paid by Danese and Elliassen, taxpayers were foot a $140,000 settle on behalf of the city. Bother officers, who have retained their jobs thus far, will stay on the force as well.
"New Yorkers should be alarmed that the two men who committed this crime against a 14-year-old still wear the NYPD shield,"
attorney Brett Klein tells the New York Daily News.