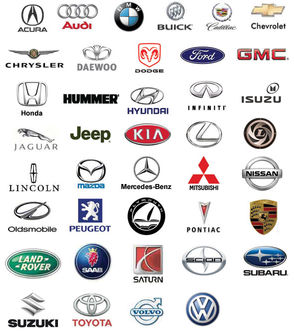 Chrysler posted a smaller-than-expected U.S. sales gain in May, and Ford posted mixed results, suggesting industrywide demand slowed from the strong pace of the first four months.
Ford's sales rose almost 13 percent, which was below what Barclays and Edmunds.com expected but better than estimates by some other firms. Sales at Chrysler, controlled by Italy's Fiat , rose 30 percent to a five-year high for the month, but fell short of expectations.
General Motors sales rose 11 percent on strong sales of trucks and the new, pint-size Chevrolet Sonic.
GM sold 245,256 cars and trucks in May, its highest monthly total since the Cash for Clunkers deal in August 2009.
Sales of small cars rose 16 percent compared with last May thanks to the Sonic subcompact. Buick sales rose 19 percent due to demand for the new Verano small car.
Pickup truck sales were also strong as construction activity picks up. Chevrolet Silverado sales rose 22 percent.
Nissan's sales rose 21 percent, but the result at the Japanese automaker also was short of expectations.
"During any recovery you see some signals pointing upward, some neutral, some down," said Jonathan Browning, head of Volkswagen AG's U.S. operations. "While there'll be some short-term fluctuations in those indicators, those underlying trends remain in a positive direction."
The rest of the U.S. auto industry is scheduled to report sales results later Friday. Economists polled by Thomson Reuters expect an annual sales rate for the month of 14.5 million vehicles. The rate topped 14 million in each of the first four months of the year, including 15.1 million in February.
Some industry officials expect the May rate to be lower as warmer weather earlier in the year pulled demand forward. In addition, falling prices at the fuel pump have reduced pressure on consumers to get rid of gas-guzzlers and buy more fuel-efficient cars.
Auto sales have been one of the bright spots in the economy for several months and the monthly sales results offer an early snapshot of consumer demand.
Sales have shot up this year despite cooling consumer confidence and mixed economic data that illustrates how shaky the recovery has been over the last three years. On Friday, the U.S. Labor Department reported job growth in May that was the weakest in a year, and
employers added far fewer jobs in the prior two months
than previously reported
.
One factor fueling the growth in auto sales has been Americans' increasing need to replace their aging cars and trucks, which are now a record 10.8 years old on average.
Higher fuel prices in the first quarter prompted some consumers to swap older, less fuel-efficient models to lock in fuel savings. According to Swiss bank UBS, 63 percent of dealers said higher gasoline prices increased demand in the first quarter.
With gas prices falling again, the pace of new-car sales may moderate in the second and third quarters, but the underlying consumer appetite for new cars and trucks as a result of pent-up demand remains strong, UBS analyst Colin Langan said.
Ford's May sales rose to 216,267 vehicles from 192,102 in the same month last year. Trucks saw sales rise 21 percent. The company also said it plans to build 690,000 vehicles in the third quarter in North America, up 5 percent from the same period last year.
Chrysler's May sales rose to 150,041 vehicles from 115,363 in the same month last year.
VW said its VW brand sales rose 28 percent to 38,657 vehicles.
Reuters contributed to this report.