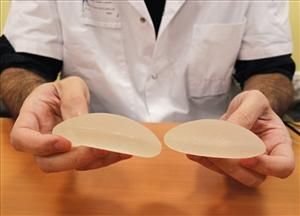 Lawyer says company's founder ready to face courts
The potentially dangerous breast implants made by a French company accused of using cheap industrial-grade silicon were sold in at least one other country under a different name, Reuters has found. Implants made by Poly Implant Protheses were rebranded by a Dutch company that sold them to close to 1,000 women. Dutch health authorities have advised the women involved to consult with their physicians.
An Interpol arrest warrant has been issued for the company's founder, Jean-Claude Mas . His lawyer says the 72-year-old is in France and is ready to respond to any court summons, despite having recently had surgery. The lawyer denied reports that Mas is a former butcher, saying his client worked as a medical sales representative for Bristol Myers before founding PIP in 1991.
.