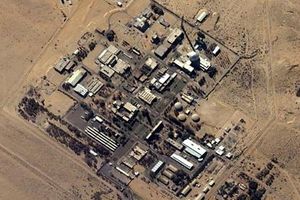 Newly-disclosed documents have revealed that the Israeli regime stole nuclear material from a US stockpile of enriched uranium to build Tel Aviv's first atomic weapons.
The Institute for Research on Middle Eastern Policy examined hundreds of newly-declassified documents from the Central Intelligence Agency (CIA) and the Federal Bureau of Investigation (FBI) and other agencies.
The study revealed that Israel used its intelligence operatives in the US as well as American Jews to infiltrate a US uranium stockpile between the 1950s and the 1960s and stole hundreds of kilograms of weapon-grade nuclear materials to manufacture its first atomic bombs.
After decades of Washington-imposed information blackout over the issue, the US Department of Energy finally confirmed in 2001 that 269 kilograms of uranium were stolen from the Numec nuclear facility in Apollo, Pennsylvania .
In the 50s, the US had contracted the supervision of the Numec to Zalman Shapiro, an American Jew suspected to have ties with Tel Aviv.
Over a period of 11 years, following Shapiro's appointment, 269 kilograms of enriched uranium were stolen from the plant under the course of an operation conducted by four Mossad intelligence agents, Rafael Eitan, Avraham Ben-Dor, Ephraim Biegun and Avraham Hermoni.
The Israeli spy agency, Mossad, is known for engaging in intelligence and assassination operations in many different countries.
Meanwhile, US Congress members and the Energy Department officials have refused to revoke Numec's contract or consider it as a security risk, despite warnings of potential sabotage activities and evidence of infiltration at the nuclear site.
Since 1958, when Israel began building its Dimona plutonium- and uranium-processing facility in the Negev desert, it is widely believed to have secretly manufactured numerous nuclear warheads, earning the reputation of being the sole possessor of such weapons of mass destruction in the Middle East.
Former US President Jimmy Carter has attested to the existence of the arsenal, which, he says, includes between 200 to 300 nuclear warheads.
Amid the harshly-toned and increasing Western allegations against Iran's peaceful nuclear program, analysts have questioned the West's continued refusal to consider Israel's aggressive military agenda to be a threat against the regional security.