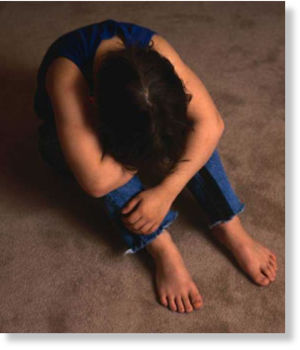 Almost every week there are new developments, new accusations and new court actions surrounding the Catholic Church's priest sex abuse case.
This week there were two, which I shall recount in a moment. But it's not so much the amassing scandal that is shocking, rather the church's continued pattern of stonewalling that is so shocking.
Priests and prelates keep fighting efforts to bring church records out in the open. They cling to the belief that they're still operating in the Middle Ages.
Most of all, Pope Benedict has failed to issue an all-encompassing apology to the tens of thousands of victims of priests' perversions who have come forward thus far.
This week the Archdiocese of Chicago agreed to pay $3.2 million to a man who as a boy between the ages of 10 and 12 was repeatedly sexually abused by convicted former priest Daniel McCormack.
The victim sued the archdiocese for failing to remove McCormack from having contact with children, even though the hierarchy well knew of the alleged abuse he was perpetrating. This is an often-repeated pattern on the part of the church and one for all we know continues in cases that have yet to go public.
Also this week the top Catholic official for the Kansas City, Mo., Diocese agreed to allow prosecutors to monitor his activities.
He did so to avoid being charged criminally for failing to turn in a priest suspected of creating child pornography. Bishop Robert Finn is the highest-ranking Catholic official ever to face criminal charges in a sex abuse case.
A church computer technician told church officials, all of which later became public in court documents, that the priest in question had taken many photographs of young girls and stored them on his computer. Some were in pornographic poses. But Finn did not report the illegal behavior to police. He also kept the situation secret from parents and children in the parish.
The website
bishopaccountability.org
maintains a database of U.S. church legal settlements involving cases of priest sexual abuse of children and/or priest pedophilia. The church has paid some $3 billion to those abused during more than two decades of documented cases. The largest such payment was $660 million made to members of the Los Angeles Diocese.
My point is this is no longer a revelation and the pattern among church officials is always the same:
protect the predators, hush up the illegal and life-destroying activity and let more children suffer from abuses by known perpetrators.
My question is twofold.
First, why is the church allowed to maintain its tax-exempt status when its leaders in many dioceses for decades have acted more like members of a criminal syndicate than as religious leaders?
Second, why hasn't the pope issued an apology to those who were abused?
Bishopaccountability.org,
by the way, reports there are more than 5,000 Americans who have come forward to report they were abused. There are probably, according to the site, tens of thousands more who were abused but who are afraid to go public. I would add, there's nothing to guarantee that abuse is not continuing to this very day.
The good news is those who were abused are organizing and becoming more vocal. Two months ago a group of victims of sexual abuse by priests sued Pope Benedict and other top Vatican officials at the International Criminal Court in the Hague for "crimes against humanity."
The lawsuit states the Roman Catholic Church has maintained a
"longstanding and pervasive system of sexual violence."
It notes the Vatican promises to quickly kick predators out of the church,
but that Vatican officials tolerated and enabled systematic and widespread concealment of rape and child sex crimes.
When and if the case goes to trial, expect an outcry of unimaginable proportions. And this lawsuit could have been prevented if the pope had been more protective of the victims and opened up church records. But he did not and I wish the plaintiffs Godspeed.