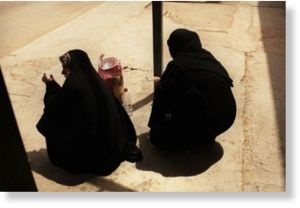 A rights group says that thousands of Iraqi women and girls have been forced into sexual slavery since the 2003 US-led invasion of the country.
The Social Change through Education in the Middle East (SCEMC) organization said as many as 5,000 Iraqi women and girls have been trafficked for sexual exploitation since 2003.
Syria and Jordan are the two main destinations for Iraqi females, the London-based group said in a statement.
The SCEMC accused Iraqi authorities of "failing to address the problem."
Traffickers target vulnerable girls and young women, generally offering to take them to shelters that turn out to be brothels, the SCEMC said.
Some of these girls have been taken to Lebanon, the United Arab Emirates and Saudi Arabia.