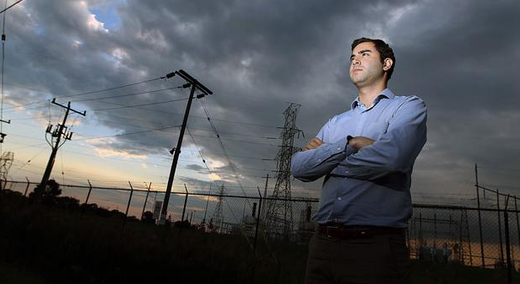 Windsor, Ontario. - It seemed as if the mysterious rumblings had subsided, but Sunday night through early Monday the low-pitch humming came back with a vengeance, according to Windsor residents.
"It was the loudest it's ever been," Grete MaKenzie said about the inexplicable rumblings she and thousands of Windsorites have reported hearing in the past eight months.
The 61-year-old said the noise woke her at home about 5:30 a.m. Monday.
"Last night it was really bad," said MaKenzie. "We went outside and it was almost like it was vibrating your eardrums."
She said the noise comes and goes, but has been going on far too long.
"We need to identify it," she said.
The Ontario Ministry of the Environment has ruled out industrial sources as the culprit, but Coun. Al Maghnieh wants to know why.
"They're not giving us answers," he said.
Maghnieh believes the study is not complete. He said he's received thousands of calls - mostly concentrated in the Windsor West area.
The ministry ruled out the Windsor Salt mine because the company only blasts once a day in the mid-afternoon.
Most residents find the rumblings more prominent between 1-3 a.m.
Zug Island, lake freighters and plane traffic from Detroit Metro Airport are also not suspected.
The ministry could not be reached Monday for comment.
Multiple Facebook groups have started to log times and locations of the mysterious humming, including The Windsor/Essex County Hum which has 523 members.
The page was flooded with posts describing Monday's occurrence as the loudest yet.
"It's just frustrating," said Jeff Temple, who lives in a basement unit. "I want to know what's causing my walls to vibrate."
He said he's been hearing the rumblings since February.