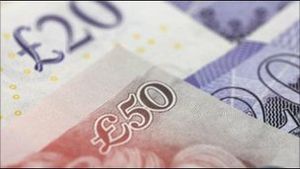 Average bonuses for directors of FTSE 350 companies have risen by 187% since 2002, without a corresponding rise in share prices, new research suggests.
The High Pay Commission said on Monday that average annual bonuses were worth 48% of salary in 2002, but are now 90%.
Commission chairman Deborah Hargreaves said it was a "myth" that big bonuses meant companies performed better.
The Department for Business, Innovation and Skills said it would study the report, which it called "interesting".
During the time bosses' salaries rose by 63%, said the report, which is due to publish its full findings in November. The commission is backed by the left-leaning Compass group and the Joseph Rowntree Trust.
The study also found that total pay packages for company executives in the wider FTSE 350 had gone up by 700% since 2002 - while the index had risen by only 21%.
Pay levels for the average worker in Britain have risen by 27% over the past decade.
Ms Hargreaves said the share prices and performance of companies had not come close to matching the rises in pay and salaries.
She said: "The evidence exposes the myth that big bonuses and high salaries result in better company performances.

"There has been massive growth in what has been termed as performance-related pay yet no such corresponding leap forward in company performance."
She said that changes to remuneration schemes were masking the real value of what executive get paid.
"Corporate governance reforms attempting to link pay with performance appear to have done little more than add to the huge complexity of executive packages, reward schemes and bonuses that make up the pay of FTSE 100 directors," Ms Hargreaves said.
CBI director general John Cridland told the BBC high rewards for real business achievements were necessary and acceptable, but soft targets or payment for failure were not.